Key Dates for Christmas period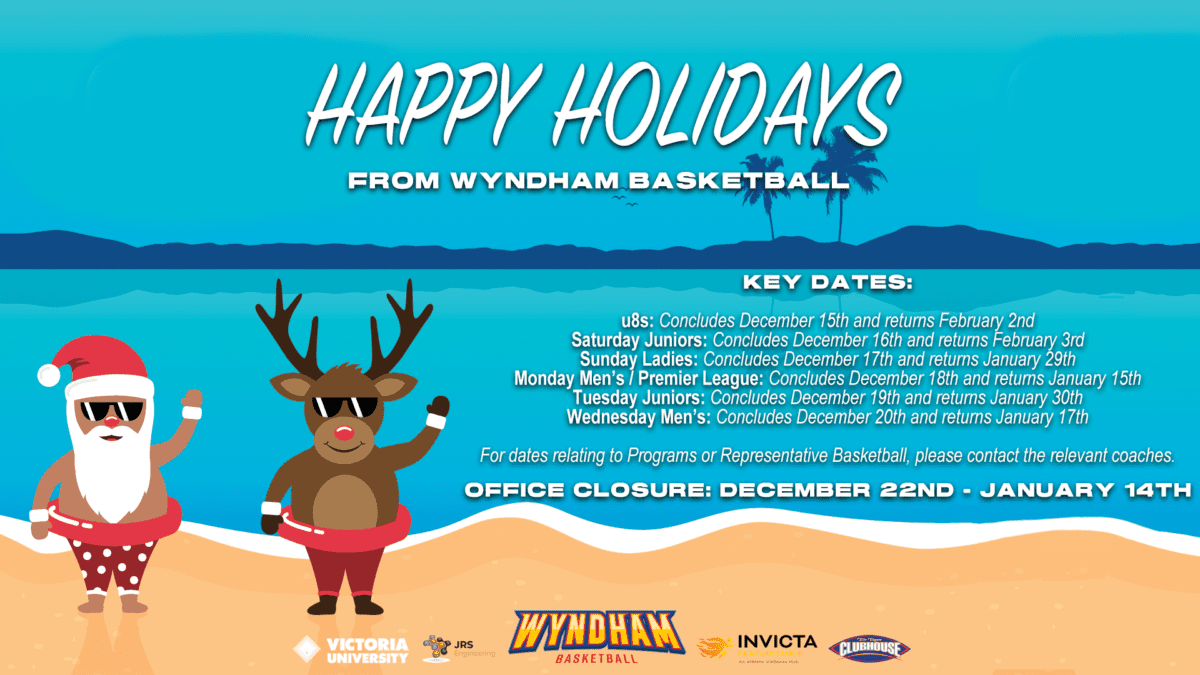 As 2023 starts to get closer to the Christmas period, we wanted to ensure everyone has easy access to some key dates in relation to our competitions and office shut down periods.
Please see below the key dates for the 2023/2024 Christmas period.
OFFICE CLOSURE: DECEMBER 22ND – JANUARY 14TH
Key Dates:
u8s:
Concludes December 15th and returns February 2nd
Saturday Juniors:
Concludes December 16th and returns February 3rd
Sunday Ladies:
Concludes December 17th and returns January 29th
Monday Men's / Premier League:
Concludes December 18th and returns January 15th
Tuesday Juniors:
Concludes December 19th and returns January 30th
Wednesday Men's:
Concludes December 20th and returns January 17th
For dates relating to Programs or Representative Basketball, please contact the relevant coaches.
From the WBA to you and your loved ones, we wish you the happiest and safest of Holidays and look forwards to seeing you all again in the New Year.