Start Playing Basketball
There's a reason basketball is one of the most popular sports on the planet. It's fast, great for your fitness and – most importantly – great fun!
At Wyndham Basketball we encourage all ages and skill levels to get involved in the game right here at our world-class home facility, Eagle Stadium.
Below is information on:
Beginners aged 5-10:

If your child has never played the game before but is keen to learn in a fun and safe environment, we suggest our Aussie Hoops program. This program is designed for beginners and helps provide the skills and confidence to get ready for our junior domestic competition.
CLICK HERE to learn more about Aussie Hoops and register your child.
Beginners aged 10-16: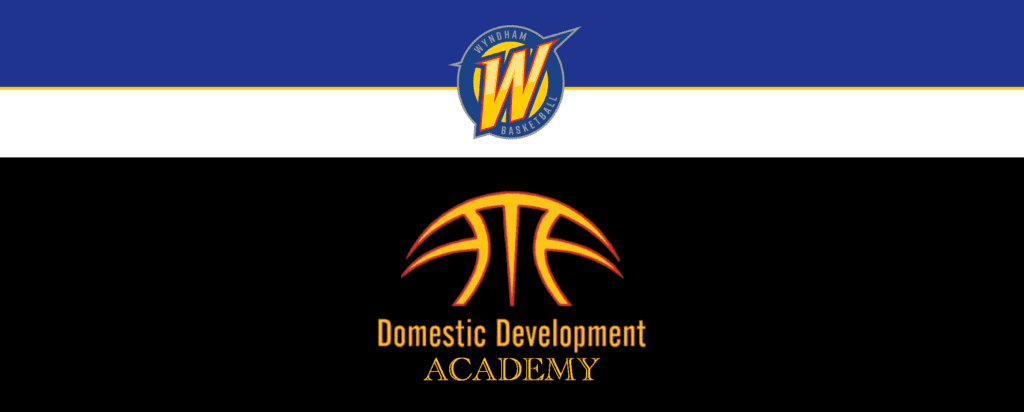 If you're too old for Aussie Hoops, but would like to learn the skills and build confidence before hitting the court in a game, Domestic Development Academy is the place for you. Targeted skills to prepare players to compete strive in our domestic competition.
Join a junior team – aged 5 – 22
If you or your child is looking to join a team and play in our junior domestic competition you can do so by joining one of our 15 junior domestic clubs. The clubs are run individually and organise their own teams in our range of competitions.
Some clubs are aligned with schools, while others are based on geographical locations. To view the full list of our domestic clubs, including their best contact for new players click  below.

Parents/players can contact a number of clubs directly with date of birth and approximate skill level (beginner, played at school ect) of players wanting to join a team.
You can also fill in the Expression of Interest form at the bottom of this page or email your details to info@wyndhambasketball.com. We will place you onto a waiting list which is sent to all of our clubs.
We encourage new participants to follow up with the clubs to help find one with a team for you/your child.
For more general information on a junior domestic competition CLICK HERE.
Join a senior team – open aged
Wyndham Basketball has over 130 senior domestic teams playing in our weekly competitions.
INDIVIDUALS LOOKING FOR A TEAM
Wyndham Basketball has joined with Just Play, an online platform which connects individuals looking for a team and creates new teams.
If you would like to play in our senior domestic competition, but don't have a team CLICK HERE TO REGISTER
Another way of finding a team is to pick the night most appropriate to you, come down to Eagle Stadium in your runners and speak to our competition office about being available for a game.
Most weeks there are teams looking for an extra player, so you will likely get a game. You can then speak to the team about becoming a permanent member.
You can find out more about our senior competitions and what night competitions are on by CLICKING HERE.
Expression of interest
Anyone keen to learn more about playing basketball at Wyndham should call 9742 5440 or email info@wyndhambasketball.com