Junior Competition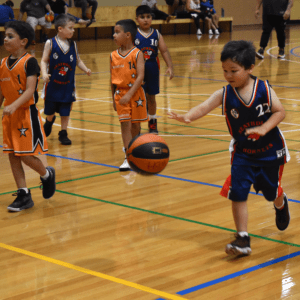 The Junior Domestic Basketball Competition is open to boys and girls of all ages up to 22 and is managed by the WBA.
Competition is played at Eagle Stadium in the following grades:
Victoria University Tuesday Night Competition
Under 18 Girls
Under 20 Women
Under 23 Women
Under 18 Boys
Under 20 Men
Under 23 Men
Friday Competition
Saturday Competitions
Under 10 Boys & Girls
Under 12 Boys & Girls
Under 14 Boys & Girls
Under 16 Boys & Girls
Each age group has a number of divisions.
For all enquiries call the WBA Office on 9742 5440 or contact Sandra Loft: sandra.loft@wyndhambasketball.com  

If your child is looking to join a team and play in our junior domestic competition they can do so by joining one of our 15 junior domestic clubs. The clubs are run individually and organise their own teams in our range of competitions.
Some clubs are aligned with schools, while others are based on geographical locations. To view the full list of our domestic clubs, including their best contact for new players click  below.
Parents/players can contact a number of clubs directly with date of birth and approximate skill level (beginner, played at school ect) of players wanting to join a team.