Wyndham Rising Stars Academy
Welcome to Wyndham Rising Stars Academy.
WRSA is designed to help guide U10 athletes wanting to make the transition from domestic basketball into our VJBL rep program.
It's important to note, this is not an entry level in to basketball, rather a program to prepare established U10 players for our representative program.
Fee information
Wyndham Rising Stars Academy costs $180 per athlete.
This fee only covers the cost of running the program (court hire and coaching). Tournament entry fees will be additional to the cost.
Uniform
Wyndham Rising Stars Academy athletes only need to purchase the Wyndham reversible training singlet ($60) and either the boys or girls training shorts ($50). Total: $110 per athlete.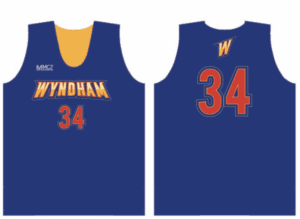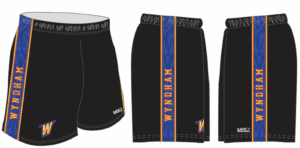 DO NOT PURCHASE A PLAYING UNIFORM OR VJBL STARTER PACK.
Even if you are doing so planning for future years, the VJBL rep playing uniform is going to change next year, so you will have no use for it if you purchase it now. You are welcome to purchase any other merchandise from the store!
If athletes would like to try on sizes for uniforms, there will be a uniform fit out day on Friday, 11th December at 7pm at Eagle Stadium.
As part of the Wyndham Rising Stars Academy, athletes:
Take part in tryouts and a selection process similar to the VJBL rep process

If selected, train one session per week with experience representative coaches

Play in 2 intra club mini tournaments at Wyndham

Play in 3 club tournaments against rival clubs at other venues throughout the year
Wyndham Rising Stars Academy helps ease the leap between domestic and rep basketball for our younger athletes and ensure they are ready for the next step when they're old enough for U12s VJBL rep basketball.
Enquiries about Wyndham Rising Stars Academy can be directed to Gerard Hillier (Gerard.hillier@wyndhambasketball.com)