Wyndham Way Vision 2024
In 2017, the WBA adopted and implemented a Club Curriculum to develop consistency in what is taught, learnt and valued across the entire Representative Program from VJBL Junior teams through to Big V Senior Teams. Having a consistent philosophy across the program will help develop a clear pathway and program for all players.
In 2021, new Player and Coach Development Officer Gerard Hillier significantly overhauled the Wyndham Way to ensure our association maintains its relevant and progressive outlook. This page outlines the 4 pillars of the Wyndham Way: Holistic approach, Renewed 3×3 focus, player development and coach development.
Holistic Approach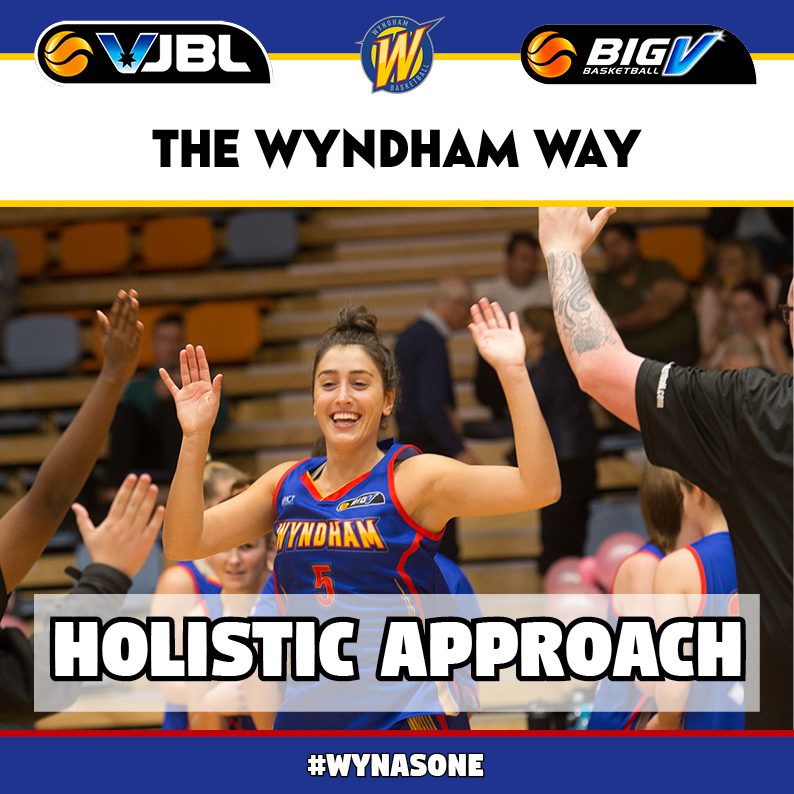 At Wyndham Basketball, we understand there is so much more that goes into an athletes performance than their on-court skills. That's why the Wyndham Way curriculum will focus our efforts on a holistic approach to the development of our athletes, an area often overlooked at association level across the board.
We will assist players with a focus on key areas including: 
Strength & conditioning
Mental health and conditioning
Nutrition
Recovery
Using both internal and external resources, the holistic approach will be implemented across tryout workshops, training sessions and school holiday camps.
Renewed 3×3 Focus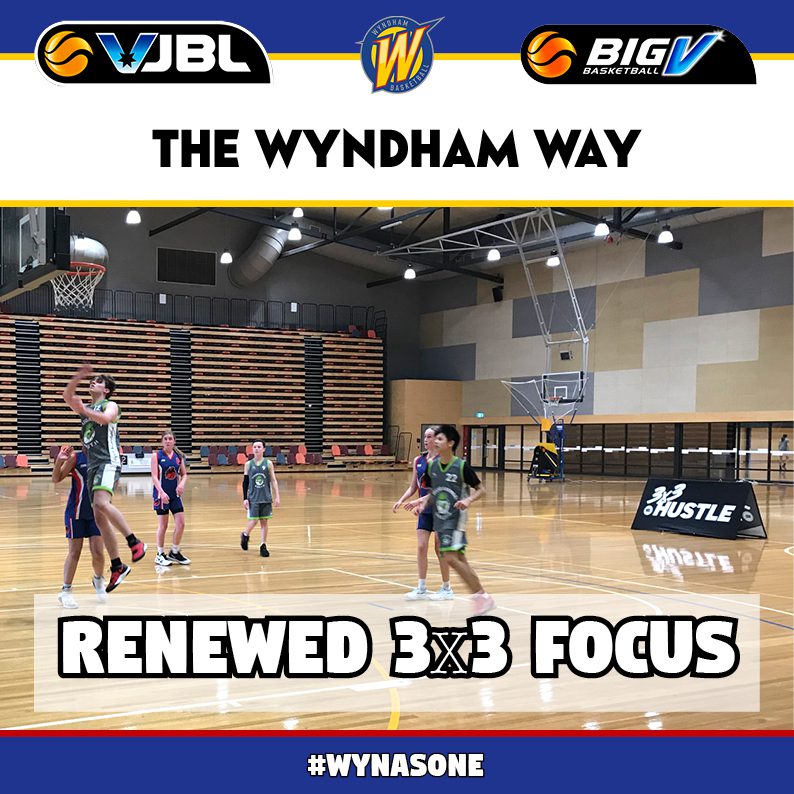 3×3 is not just a hot new craze growing in popularity across the globe, it's also a fantastic format to develop athletic ability and skill.
The Wyndham Way has a focus of promoting the varied benefits of 3on3 training and gameplay for players, coaches and referees.
3on3 will be used heavily through pre-season for both junior and senior programs in Wyndham, combining the unique development opportunities with the chance to compete in 3×3 Hustle events locally and abroad.
Player development
The overall focus on individual player development within the Wyndham Way is highlighted by our dedication to preparing athletes to enjoy and excel within the player pathway. From playing here at Wyndham domestically, into our rep program and beyond, our focus will be on ensuring our ethos align with elite pathways to give our athletes the best chance of success.
This will include work during Wyndham Way focus sessions, on our Pro Days for elite teams and during pre-season tournaments.
Moving forward, individual player development is a focus and responsibility of our entire program, not just an individual team coach.
Coach development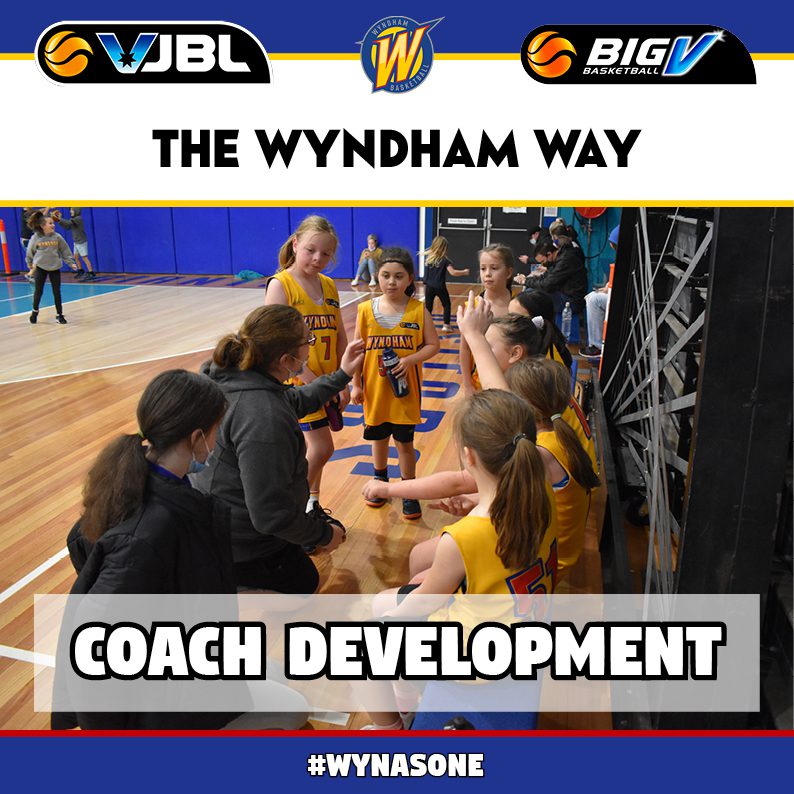 The Wyndham Way outlines our belief that the best way to develop athletes, teams and programs is to start by development coaches. With a program of our size, it is paramount to ensure we have strong, confident and capable coaches across all age groups and that we continue to develop more and more of these each season.
This will be achieved through the Wyndham Way focus sessions, on-court guidance at training sessions from coaching leads and Player and Coach Development Manager and internal and external coaches workshops – including workshops for domestic coaches and clubs to help identify the next wave of coaching talent in Wyndham.
Questions can be directed to the Gerard Hillier.
Email: gerard.hillier@wyndhambasketball.com   OR   Phone: (03) 9742 5440