2020/21 VJBL Coaches Announced!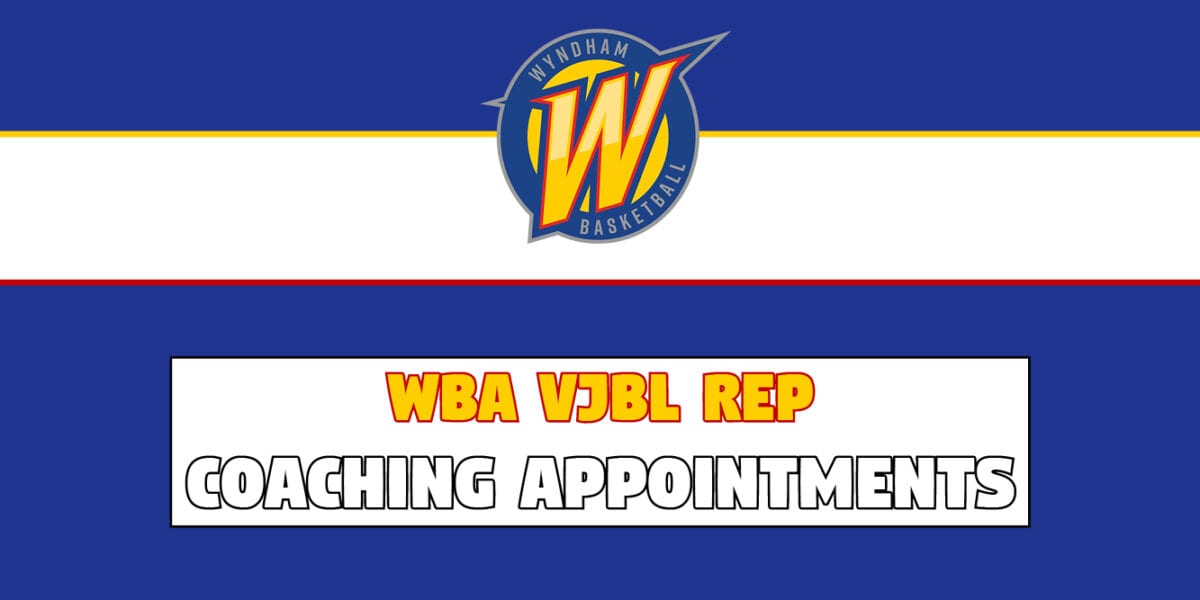 Wyndham Basketball is pleased to announce our 2020/21 VJBL coaches for our Junior Representative Program.
We again received a high number of applications to coach in the program this year and we thank all who applied. WBA would like to congratulate all coaches on their appointments and thank them for their commitment to our program.
Click the below links to see age-level and gender coaches:
Please note: The WBA does not allocate coaches to specific teams (e.g. U12.3 boys) until the end of the Representative Tryout process. This is to ensure that we uphold the highest amount of integrity and transparency in our selection and tryout process. This method is also in place to protect coaches against scrutiny surrounding selection of teams being based on who they coached last year or players they have built relationships with. Finally it protects our parent coaches against accusations that their child only made the team because the parent is the coach.
Questions can be directed to the Player & Coach Development Manager, Gerard Hillier or Coaching and Programs Coordinator, Jackie Gibson.
gerard.hillier@wyndhambasketball.com or jackie.gibson@wyndhambasketball.com