WNBL champ returns home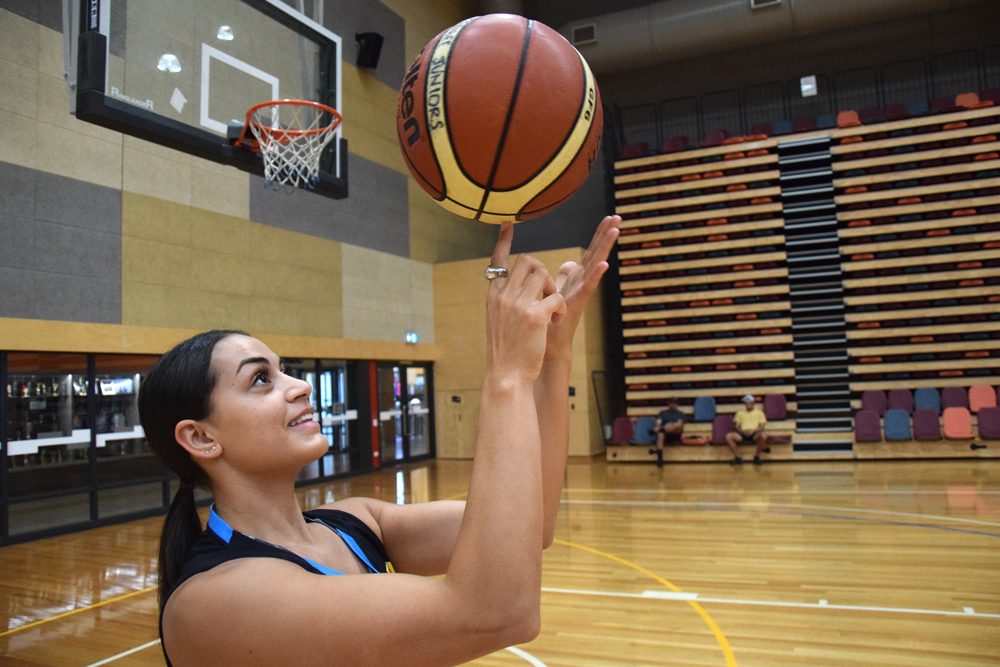 Former Werribee junior and 2018/19 WNBL Champion Maddy Rocci is back in town and she's showing off a nice new championship ring!
Back home for a well-earned rest, Maddy will be making special guest appearances at a number of our Aussie Hoops and school sessions.
Maddy said she was thankful for the start she got at Werribee (in rep and playing domestic with Iramoo) and was more than happy to help develop the next generation of stars.
 "It's all started for me at Werribee Basketball and the coaches I had helped me develop. Paul Jones was one of my coaches and he and everyone else helped me get to where I am today."
Maddy is living proof that the player pathway here at Werribee has limitless potential.
"There were multiple opportunities to leave Werribee during my junior years, but I never wanted to and now I am proof you don't have leave Werribee to reach your ultimate dream," Maddy explained.
"Ultimately if you are willing to work hard the opportunities are here at Werribee and you really can go on and play at a higher level from here."
If you see Maddy with a big smile on her face, she says she's still riding high after the championship win. "It's only my second season and never thought I'd have a WNBL championship at the age of 20 – so it's all a bit surreal."
"About two minutes to go we started celebrating – but when that final buzzer went we just jumped on the court and started celebrating with the team," Maddy said. 
And the celebrations didn't end on the final buzzer either. "It was a big party. One of the Canberra Capital's sponsors Bentspoke put on a function for us after the game, so we celebrated hard."