Werribee signs young gun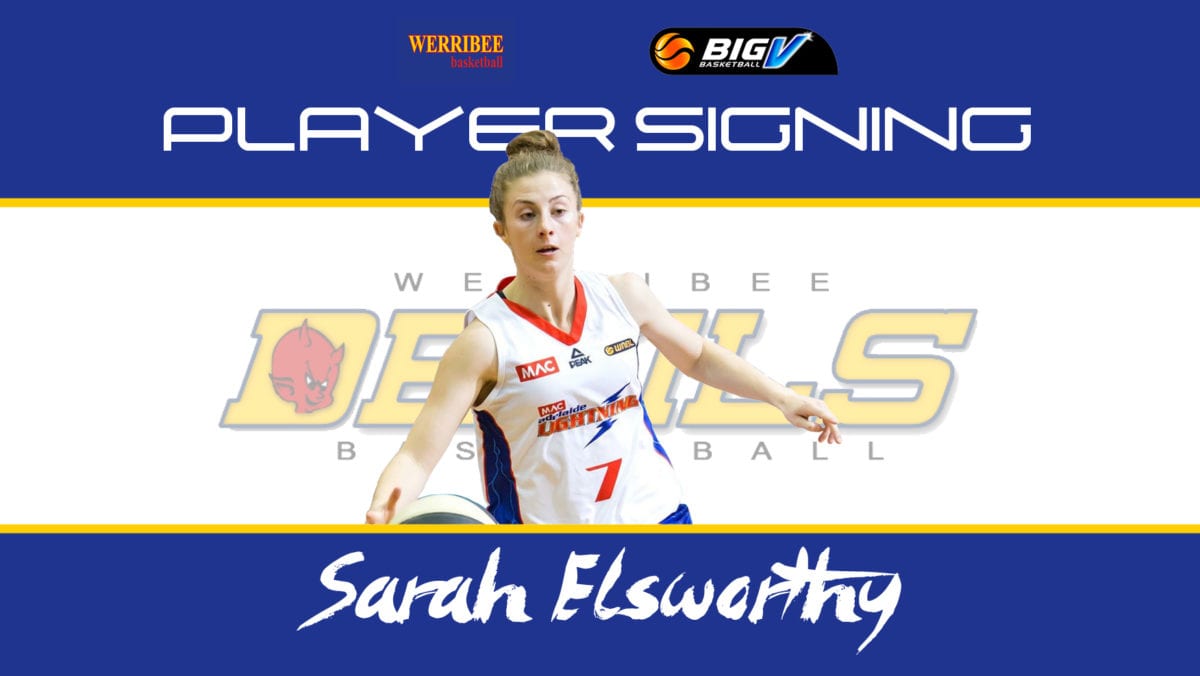 Werribee Basketball is excited to announce its Championship Women side has signed exciting youngster Sarah Elsworthy for the 2019 Big V season.
A talented Point Guard, Elsworthy has been involved withthe Adelaide Lightning in the WNBL for the last three seasons. She also has playing experience in the Queensland Basketball League and the SA Premier League.
In her first year in the best female league in the country, Elsworthy was runner up in the WNBL Rookie of the year award and took home Adelaide Lightning's Rachael Sporn Encouragement Award.
Elsworthy said she was looking forward to playing in the Championship Division for Werribee.
"I can't wait to start training and getting to know my teammates at Werribee. I am looking forward to playing in the Big V, a league I have heard great things about," Elsworthy said.
"Reece is piecing together a competitive team and I am looking forward to being a part of it."
Devils' CW coach Reece Potter said Elsworthy was a fantastic signing and would strengthen the team considerably in the Guard position.
"Moving into the Championship Division meant we needed to do some key recruiting and signing Sarah is a great start. She works hard, wants to get better and will set professional standards for younger athletes in our Big V and VJBL program to look up to," Potter said.
"I greatly look forward to seeing the impact Sarah can have for our program, both on and off court."
The Big V season starts in March.