WERRIBEE DEVILS SIGN US COLLEGE STAR ALYSSA BENNETT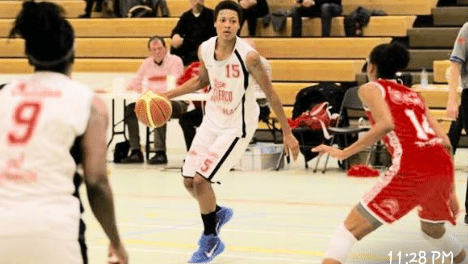 Werribee Basketball is thrilled to announce the signing of US import Alyssa Bennett to its D1W team for the 2018 BigV season.
Alyssa comes to Werribee with a reputation as a versatile competitor, who prides herself on her defensive ability.
After a stellar career at Hampton University, including a dominant final college season with the Lady Pirates, Bennett played professionally in Belgium's Division 1 League. She has continued her career playing various women's leagues across the US.
At 6'1, Bennett is a strong inside-outside player who can play in the 3 and 4 spot.
Bennett said she was thrilled to be coming to Werribee for the next phase of her career. 
"I signed with Werribee because I am 100 percent sure they are the team for me. I am very grateful that I've been chosen to be a part of the team.
"I'm beyond blessed to play in Australia, it's like a dream come true. I could never have imagined playing in such a beautiful country. Also to be a part of an extraordinary growing organisation," Bennett said.
Bennett said she was determined to help the D1W team have a successful season.
"My goals are to help my team become stronger, and to build and grow together. My goals for the team would be furthering the season and be one of the final teams in the playoffs. I'm looking forward to having a successful season in Australia, meeting my new coaches and teammates."
Devils D1W coach Reece Potter said Bennett's size and athleticism will be greatly beneficial to the team.
"Alyssa's versatility to play on the perimeter or inside, plus her ability to contribute on both ends of the floor will make her extremely tough for opposition teams to stop.
"We are looking forward to integrating Alyssa into our senior women's program during the pre-season and having her become an important part of the team, and our club, throughout the 2018 Big V season."
The Devils' D1W season gets underway against Warrandyte Venom on Sunday, March 18.