Werribee Basketball acclaimed as Victoria's association of the year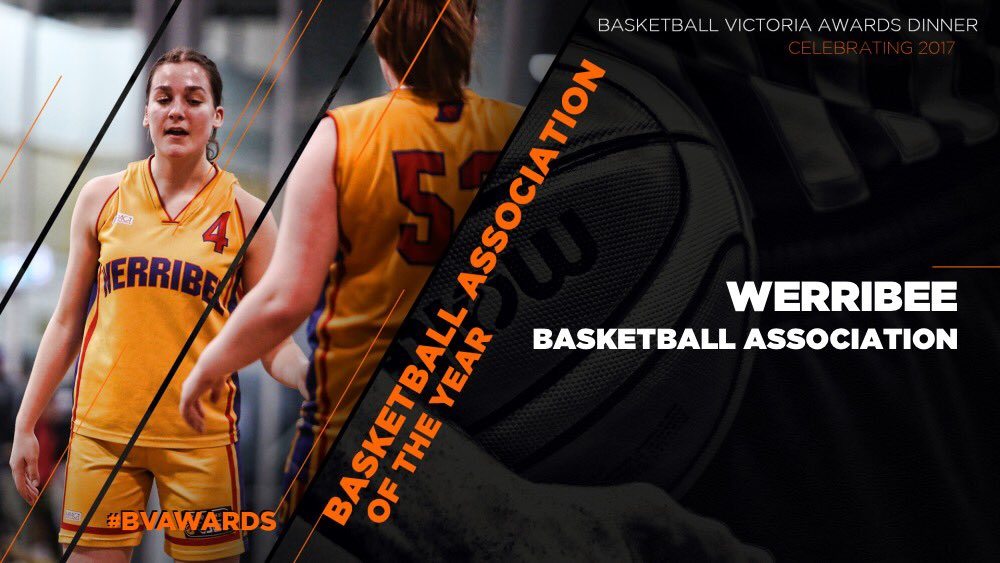 Werribee Basketball Association has won "Basketball Association of the Year" at Basketball Victoria's annual awards ceremony.
The prestigious award recognises an outstanding association that accomplished significant achievement in 2017. It encompasses the entire organisation with criteria including membership and participation growth, program development and community involvement.
In a stellar 2017 the WBA grew significantly across all facets of the association, culminating in receiving this celebrated award.
WBA President Paul Jones said the award emphasises why Werribee is such a strong basketball association.
"In 2017 the WBA continued to experience extraordinary growth – 17 percent – in participation numbers at junior levels, but also in programs delivered across all levels. Pathways, player, coach and referee development and community engagement, including reaching more than 7000 local students, have all grown over the last 12 months," Mr Jones said.
"This award highlights our strength as a community asset for the Wyndham region. The WBA has a clear vision to become the association of choice in Melbourne's west, so to be named as a leader across the state is a great thrill.
"We will continue working to ensure we can offer an opportunity for everyone in the growing population of Wyndham to be involved in the sport of basketball."
WBA's Business Manager Andrew Summerville said everyone at Werribee deserved the recognition.
"The great thing about this award is it represents our whole association. It is not just about one individual or one program, it is about our association in its entirety," Mr Summerville said.
"Everyone has played a part in this. We thank our domestic clubs and their committees, our players, coaches, referees, volunteers, members, staff and committee for the countless hours of work they put in to the association."
Mr Summerville said the WBA had evolved significantly throughout the past year.
"We made some significant changes in 2017 and often change is controversial, however we have been courageous and bold in our decision making and this award is recognition that we are heading in the right direction."
The WBA is determined to capitalise on the momentum from this award to ensure it continues to grow and maintains its high standard throughout 2018 and beyond.