WBA back in action!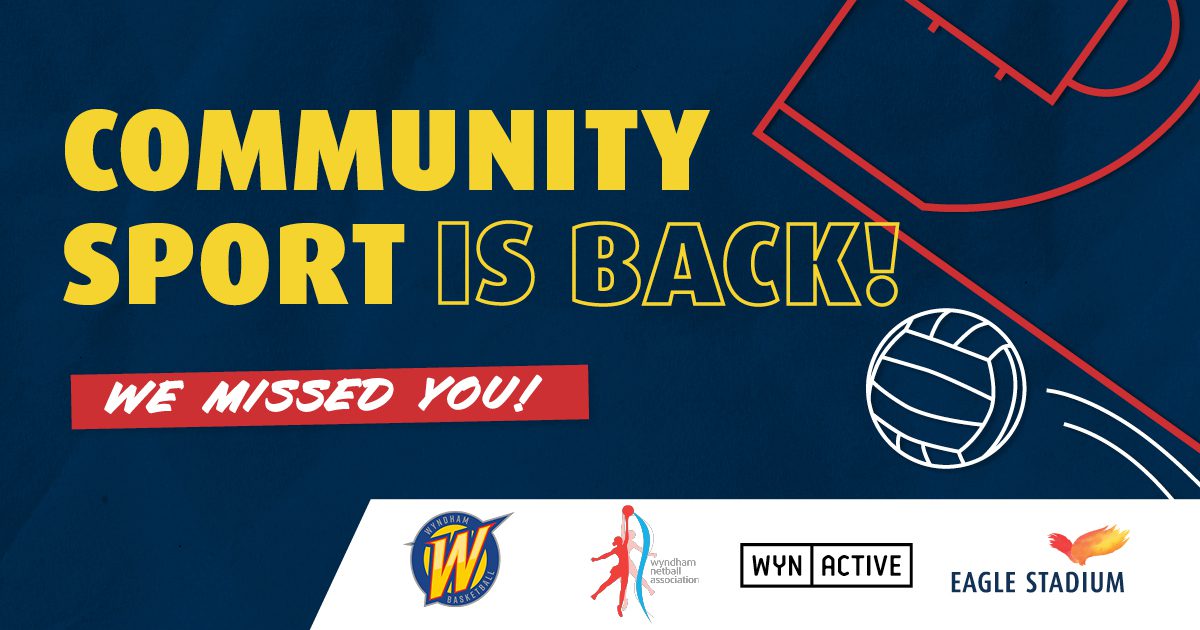 Organised sport is BACK in Wyndham.
The latest lifting of restrictions by the state government, community sport for both senior and junior competitions is back on court.
Team sports like basketball and netball play a critical role within the Wyndham community with massive numbers competing in a serious nature and casually.
Western Leisure Services, Wyndham Basketball Association and Wyndham Netball Association are excited to be able to again provide these competitions to our community and are all committed to doing so in a COVID-safe environment.
Competitions will look different, with player safety at the forefront of our organisation's minds and number restrictions within the stadium still in place.
A good place to start is by viewing WLS's stadium walkthrough video by CLICKING HERE.
Rules in place for Wyndham Basketball
10 players per team
1 coach
1 assistant coach
1 team manager
1 scorer
Junior competitors (aged 18 and under) can have one parent/carer per athlete as a spectator.
There are NO spectators allowed at senior competitions (aged 19 and over).
Junior players need to register with their club
Senior teams can REGISTER HERE
TIMING RULES
60 MINUTE GAME SCHEDULE
2 x 20 minute halves (U10's through Seniors)
Warm Up Period: 2 minutes (timed on game clock)
Half time: One (1) minute
Time Outs: 1 per team per half. Time outs are not permitted in the last minute of first half and last three minutes of the second half.
Clock stops: Running clock for all competitions (clock doesn't stop)
Game clock: All games will be run off a central clock; games will start and finish at the same time.