WBA welcomes Craig Armstead as new General Manager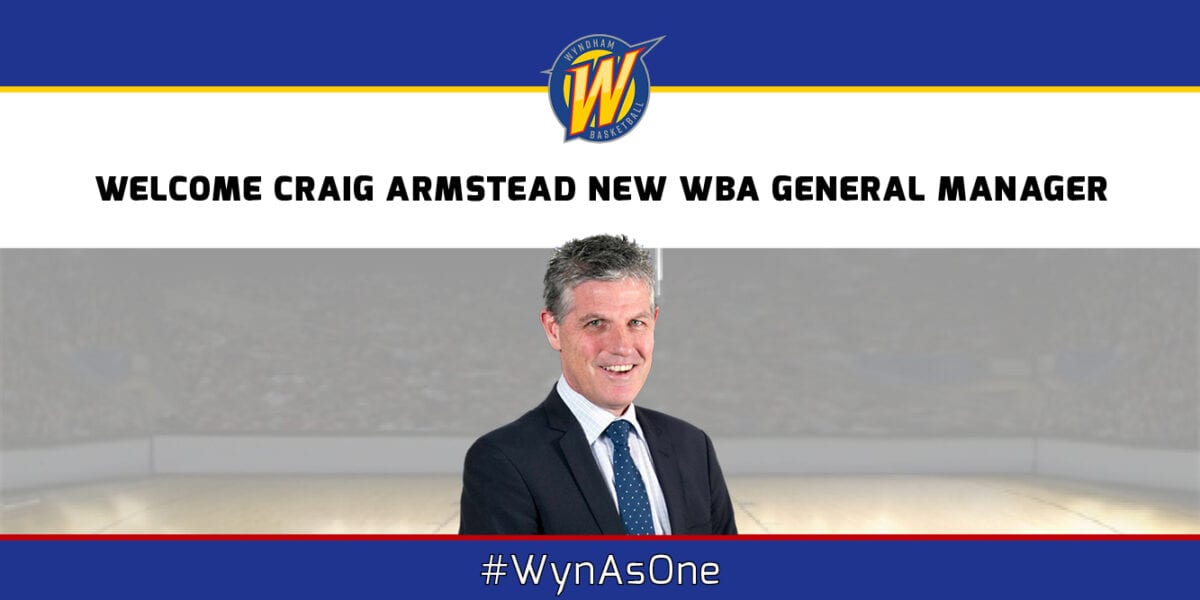 The WBA Executive Team is excited to announce our new General Manager, Craig Armstead.
Craig joins the team with a wealth of experience as a sports administrator, including as CEO at the Essendon District Football League, Consumer Business Manager at the Geelong Cats and General Manager – Clubs and Memberships at Greyhound Racing Victoria.
Having a love of basketball since playing in his younger days, Craig also previously worked as the General Manager of Marketing & Sales for the former South Dragons NBL franchise.
Craig said he was thrilled to take up the GM role and couldn't wait to help drive our community's return to the basketball court.
"Wyndham Basketball is an exciting place to be. It's an association on the rise and I can't wait to be part of it," Craig explained.
"I'm passionate about sports participation and administration and I love basketball. My aim is to use my knowledge and experience to continue to build on the WBA's professionalism and successes and ensure we're providing the best possible opportunities for juniors, social basketballers and elite players, referees and coaches.
WBA President Paul Jones said the WBA was pleased to have secured a General Manager with Craig's enthusiasm and experience.
"Craig has such extensive sports administration experience and I'm really pleased a lot of that has been in member-based organisations like ours. It means he brings an acute understanding of what is required in an association such as the WBA," Paul said.
"We wanted to find someone for this role who knew our sport intimately, but also had strong experience in team management, business understanding and a strategic outlook. In Craig, we believe we have found that person."
"Craig impressed us immensely and we can't wait to work with him to help take the WBA to the next level," Paul said.
Craig joins the WBA team as it works closely alongside Basketball Victoria and Basketball Australia to develop a safe strategy to return to the court when Covid-19 restrictions allow.