We found the devil inside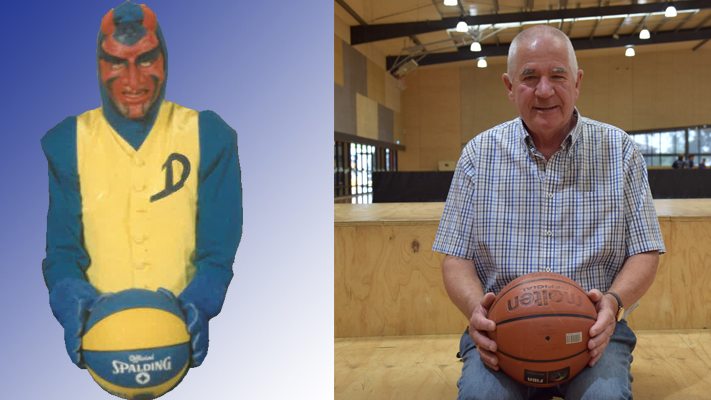 About a month ago Werribee Basketball put a call out on Facebook to locate the man dressed as the most frightening devil mascot you could possibly imagine.
Well, we found him.
His name is Peter Smith, a Werribee Basketball veteran and a founding member of our domestic club St Andrews.
Peter has had a life-long love affair with the game and after playing in various locations in Melbourne, settled in Werribee in the late 1970s.
As St Andrews Basketball Club grew, so too did Peter's involvement with the Werribee Devils.
"The devil mascot started during the 90s when we upgraded to the three-court stadium. It was something to liven the crowd up and I was more than happy to do it!"
Peter had the suit made specially and said it was a much-loved part of the game day experience throughout the mid-90s.
"I used to run up and down the side of the court revving the crowd up, throwing minties into the stands for kids," Peter said.
"We had a great US coach here at the time, who loved promoting the team wherever possible. We ended up have to hire extra seating to fit everyone in!"
Peter's involvement with Werribee Basketball has not diminished over the years. He is still involved with St Andrews, and his children and grandchildren have been involved at different levels, ensuring a long-lasting legacy.
"I still love teaching young kids about the game," Peter said.