School holiday online programs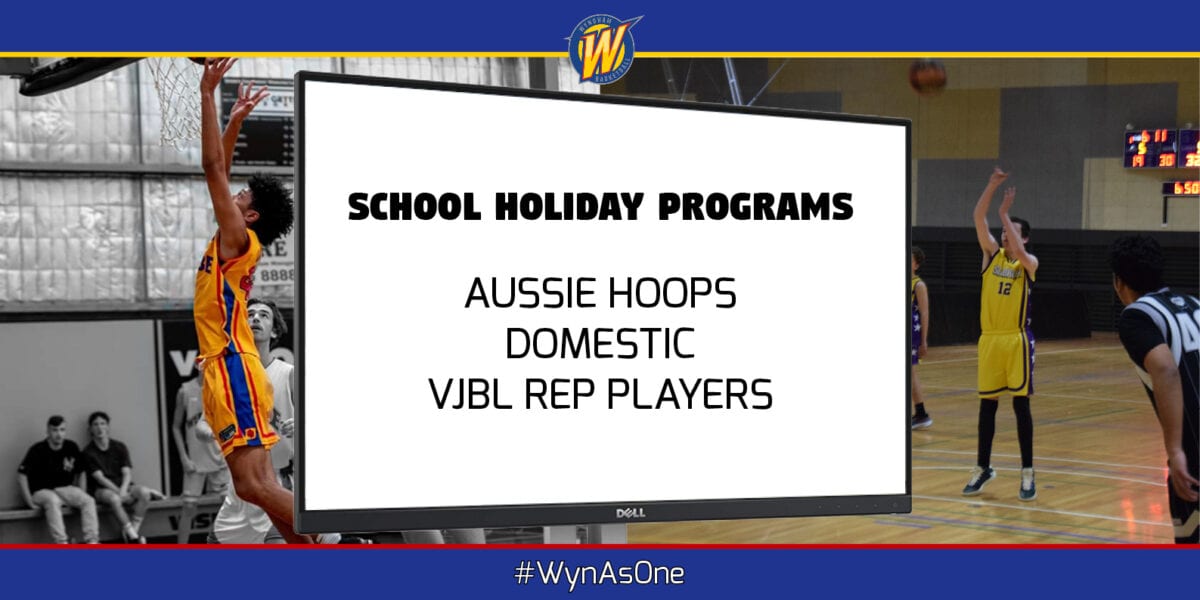 While we're edging closer to a return to court, Wyndham Basketball is committed to helping prepare junior players of all ages and abilities with the opportunity to be ready to return!
Over the school holidays we're offering 4, FREE online sessions at three different levels – Aussie Hoops for beginners, Domestic for all players in our domestic competition and VJBL Rep for those striving to make the best team possible next session.
You only need to register once and you will be sent the Zoom link which will be the link for all 4 sessions across the two weeks.
AUSSIE HOOPS
Wednesday Sept 23 & 30
Thursday Sept 24 & Oct 1
Domestic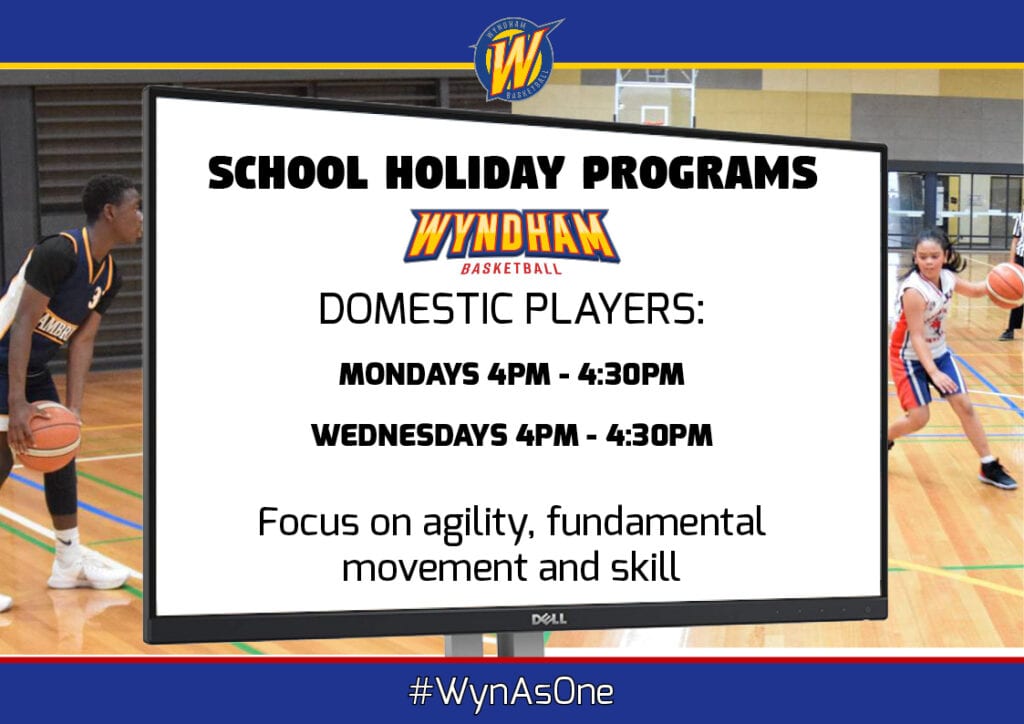 Monday Sept 21 & Sept 28
Wednesday Sept 23 & Sept 30
VJBL Rep players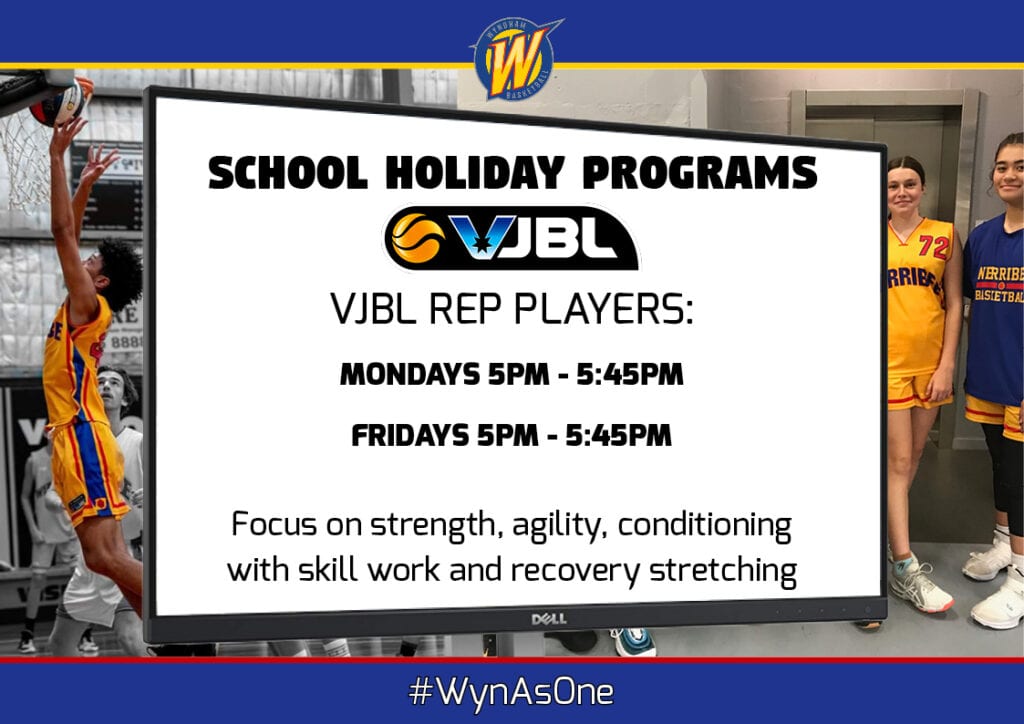 Monday Sept 21 & 28
Friday Sept 25 & Oct 2
Any questions about any of the holiday sessions can be emailed to Emilee Harmon: emilee.harmon@wyndhambasketball.com