Return to Sport Update: November 3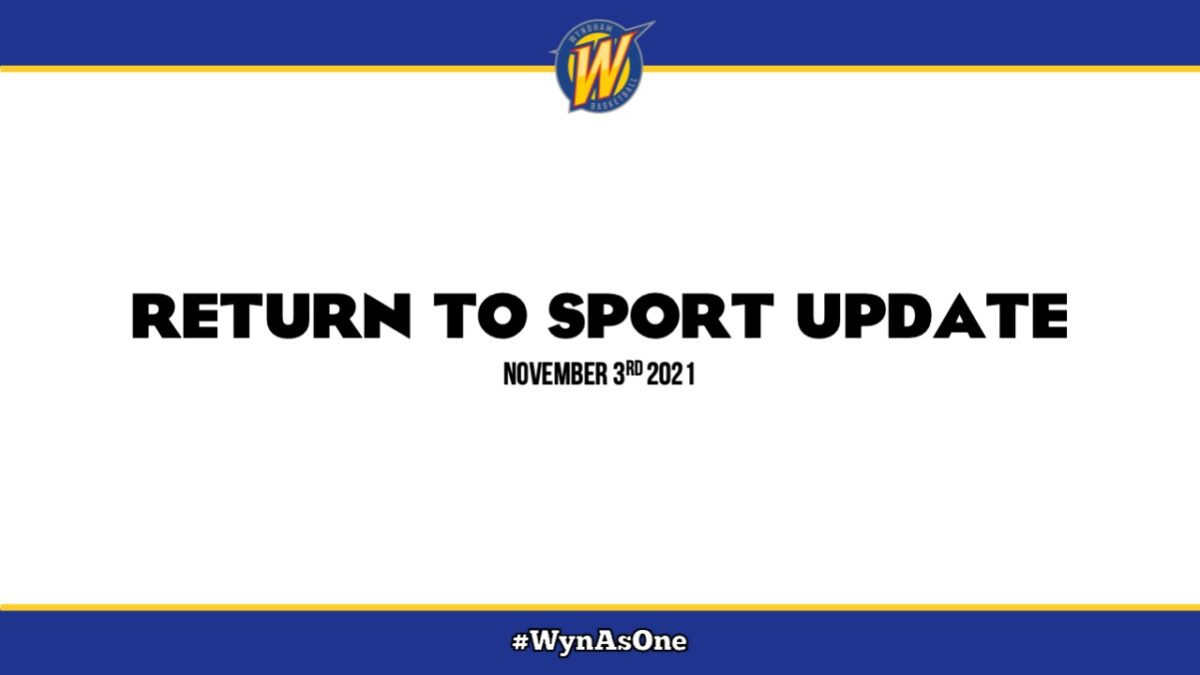 Return to Sport Update – 3 November 2021
The WBA is excited to be able to share with you all the most recent update in relation to our return to sport.  We thank all of you for waiting patiently for the update, we have wanted to ensure that we had all of the required information available, and now we're ready to pass it all on.
Both Western Leisure Services and Basketball Victoria have recently provided confirmation on various elements on our return to sport activity. We can therefore provide the following updates:
Eagle Stadium:
Reopening – Wednesday 3rd November with standard operating hours
Vaccination entry requirements – in line with the current Open Premises Directions (effective 29 October to 18 November 2021), anyone entering Eagle Stadium 16 years of age or over must be fully vaccinated and will be required to show proof of vaccination status upon arrival or provide a medical exemption. 
Vaccination Hubs – it is expected that the Indoor Vaccination will be bumped out on November 22 and courts 1-4 will be returned for availability from November 23. Until then courts 5 to 12 will be the only ones available for use. The drive through vaccination hub will remain longer than the indoor hub.
Car Park/Traffic Flow – significant delays are expected entering the car park at Eagle stadium due to indoor and drive vaccination hubs operating in addition to other users. This will be particularly the case on weekends. We strongly advise you allocate an additional 15-20 minutes to your usual time when travelling to the venue.
Domestic Competitions: 
Restarts – all domestic competitions will re commence from Saturday 6th November
Venues – at this stage we are able to accommodate the majority of domestic games at Eagle stadium with use of external venues for Saturday.
Junior Grading – will occur for the first 3 weeks of the season.
Size 5 Basketballs – all U8, U10 and U12 matches will use size 5 balls.
Player Points System – this system will be introduced for the Summer 22 junior domestic competitions
Operating Rules:
Green 50 – as per the BV return to sport update, all competitions training and programs will be operating under Green-50 guidelines:

Training and competition can resume with the minimum number of people required
A limit of 1 spectator per participant is recommended, up to a Density Quotient (DQ) 1:4m2 and group limits of 30
Masks are mandatory for all patrons over 12 years of age at all times unless medically exempt. Players, coaches and referees are exempt while on court participating in an exertive role
We're also asking that players and spectators vacate both the courts and the stadium in a timely manner as soon as their games/activities are completed. (If you are looking to catch up socially with friends, we ask that this takes place outside the stadium).
VJBL:
Try-outs – will be held through November at Eagle stadium: Friday 12, Sunday 14, Thursday 18, Friday 19, and Sunday 21. We are waiting on WLS to confirm court availability to set times for each gender and age group.
Senior (Big V & U20):
Try-outs/Scrimmages – will be held through November. At this time scheduling of venues and times are being confirmed.
Once again, we thank you for your patience and understanding during these times.  We look forwards to seeing you all back on court and enjoying the opportunity to be around friends and the game itself once more.
Regards,
WBA Management