Representative coaching leads locked in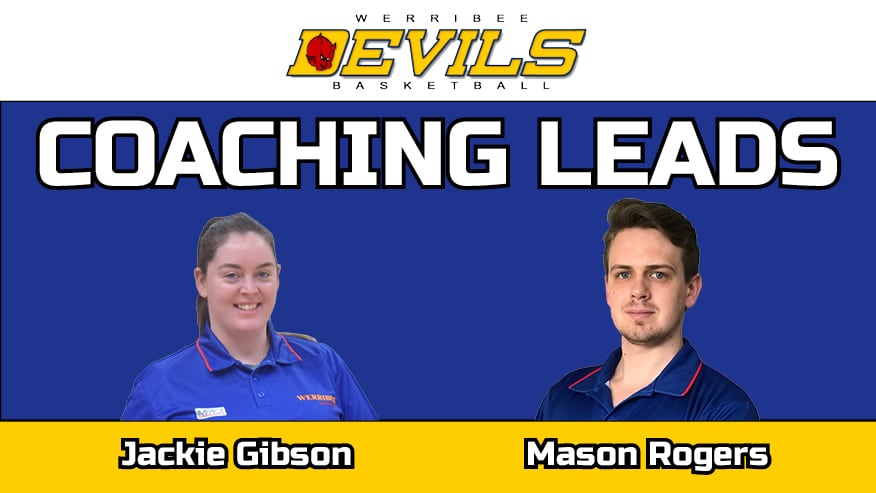 The WBA is pleased to announce our Coaching Leads for the next two VJBL seasons are Mason Rogers and Jackie Gibson.
Jackie joins Werribee from Collingwood Basketball Association as Boys Coaching Lead, while Mason returns as Girls Coaching Lead.
Jackie enjoyed a distinguished Big V playing career with Altona, Hume City, Melbourne University and Collingwood – where she was captain of the senior side in 2017. She also played in the New Zealand Women's National League for the Auckland Lady Hawks.
Alongside playing, she has developed her coaching resume with coaching stints as New Zealand U15 and U17 national talent coach, in the Big V, VJBL at VC level and as coaching lead of various age groups at Collingwood. Jackie has also been a Basketball Victoria NITP and State Performance Program Coach.
Jackie has acquired many hours of volunteer coaching work at every level of junior basketball and brings a wealth of experience to the role. She holds an Association (level 2) coach accreditation.
Impressively, during her time at the helm of Collingwood's U16 Boys, Jackie became the first head coach in the association's history to lead an U16s team to VC and her team is playing in the championship game this weekend.
Jackie said she couldn't wait to hit the ground running in her new role at Werribee Basketball.
"I'm very excited about this new opportunity as Boy's Coaching Lead and am looking forward to building new relationships across the club."
"I am very passionate about the development of coaches and junior players, in helping to create pathways through to senior programs and continuing to foster an environment where Werribee's juniors can thrive on and off the court," said Jackie.
Mason returns as Girls Coaching Lead for the 2018/19 season after a successful year with our program in 17/18.
Mason is an experienced head coach having lead his own VJBL teams and our Youth League Women's side in 2018. He has also coached in Basketball Victoria's NITP and has been involved with junior state teams at number of levels. Mason also holds an Association (level 2) coach accreditation.
His time at Werribee was preceded by successful VJBL coaching stints at Bulleen and Nunawading, including at VC level.
Mason said he's thrilled to be continuing in his role as Girls Coaching Lead and was excited about the direction of our program.
"I am really excited to see the progression the junior representative program makes heading into the 2018/19 season. After a year of implementing our club curriculum and creating consistent teaching across the board, I truly believe that we will see a huge improvement in individual player development, naturally leading to our teams being more successful across the board," Mason said.