Remy clocks up 100 games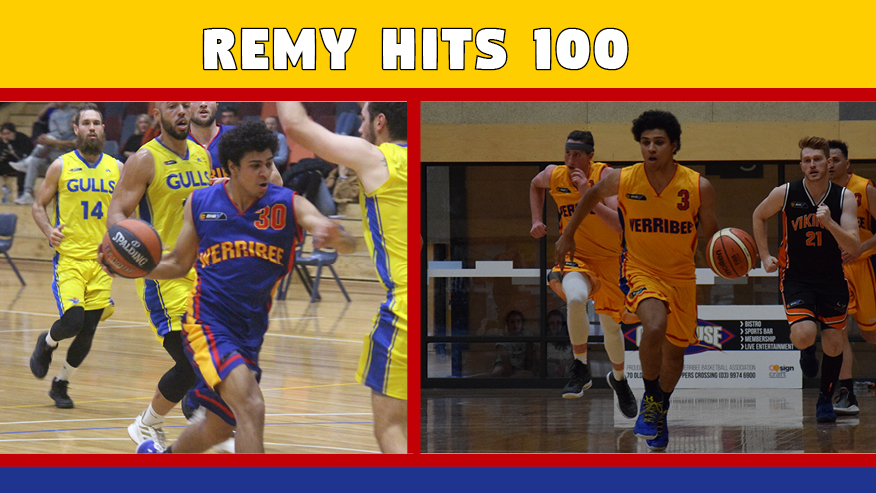 When TJ Remy hit the floor for the Champ Men against Blackburn last week, it was his 100th time representing the Devils at Big V level.
Playing a combination of Youth League and Champ Division, Remy is proud to have played his entire Big V career in the Werribee singlet.
"It was a really proud moment," Remy said. "I enjoyed going out there knowing it was my 100th – it definitely added something special to the game for me."
"I have to admit, even my first score last week felt extra special. It's a fair bit 100 games in Big V – and to do it all for Werribee is great, I loved it," Remy explained.
Remy is Werribee through-and-through. He played juniors all the way through here and credits many of his early coaches in helping to shape the player he has become today. 
"I still remember my first influential coach – Paul Montalto. I was a content player as a really young kid, just hung back a bit and did what I had to. Paul really got in my ear and helped me to push myself to get the best out of my game."
At just 22, Remy is still young enough to be playing in our Youth League side and had it been up to him, he might still have been.
"I was planning to play out in Youth League until I was too old, then try out for the Champ team. It was Warren (CM coach Warren Estcourt) who encouraged me to play last year and I'm really grateful he has been so supportive over the last two years." 
After a slow start, the CM are starting to click with results turning their way. Remy believes there's still plenty of life in this group.
"I think we're really pushing for a run, we're really starting to gel as a team. As players we're all still really hopeful of making a run for the finals – that certainly remains our goal," Remy said. 
In his first year at Werribee, Jacob Formosa also played his 100 Big V game, an outstanding effort.
The CM take on Hume City Broncos this Saturday night at Eagle Stadium, hoping to begin that run towards the finals!
The CW start the night at 6:30pm, also against the Broncos and the Men hit the floor at 8:30pm.