Reece Potter calls time at WBA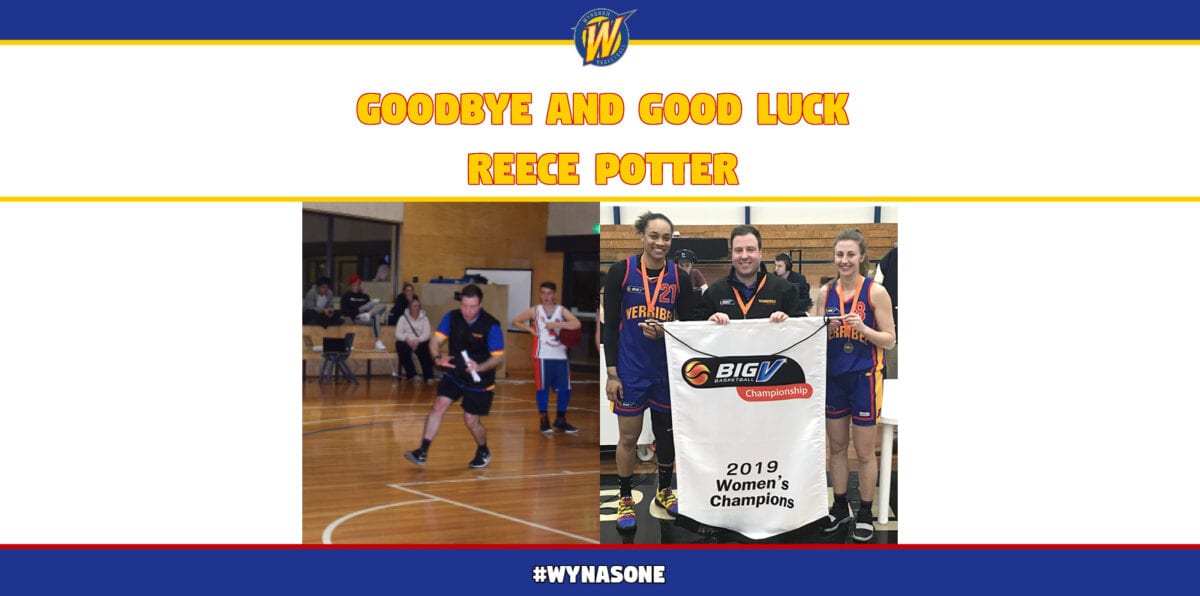 Reece Potter will finish up his productive – and successful – stint as Wyndham Basketball's Player and Coach Development Manager and Big V Champ Women Head Coach after accepting a full-time coaching role at a large private school in Sydney.
Across almost four years, Reece has overseen and driven the development of a number of WBA's training programs, an overhaul of the VJBL representative program and the most successful period of our Women's Big V program in its history.
Reece has been a powerhouse in his role, driving the creation of Domestic Development Program (DDP), Devils Edge and The West. He also oversaw exponential growth of our Aussie Hoops program and Hoops Academy.
DDP was an original program and has grown to become the envy of many associations across the country. And Aussie Hoops has gone from a small one-session program to multiple sessions and consistently in the top 5 size-wise in the country.
As Head Coach of our Big V Women's program, Reece got the team promoted from Division 1 into Champ Division. And, as we all remember, in our first season of Champ Women took the team of a dream run all the way to the championship.
Reece said he has thoroughly enjoyed his time at Wyndham and will be keeping one eye on the basketball program from afar.
"This was my first full time basketball administration role and it's been a great ride. I feel like the program has achieved a lot over the period and it is now set up to continue that success," Reece explained.
"I am taking this chance to return my focus to my first love – coaching – in a full time role but will always look back fondly of my time in Wyndham, particularly that championship in 2019."
WBA President Paul Jones said Reece had help professionalise the association during his tenure.
"When Reece started here at the WBA we had one full time staff member. The development of our players as a whole and the depth in our coaching across the program has improved out of sight," Paul said.
"We knew coming from NSW was not going to be easy – the basketball landscape in Victoria is massive and very different and to new-comers it can be daunting to get your head around. Reece adjusted and thrived in the environment."
"Our program is definitely in a better position now than when Reece started and that's the mark of successful tenure. Everyone at the WBA wishes him all the best for his future."
A process will now be set up to find a new Player and Coach Development Manager.