Puga's rapid rise leads to college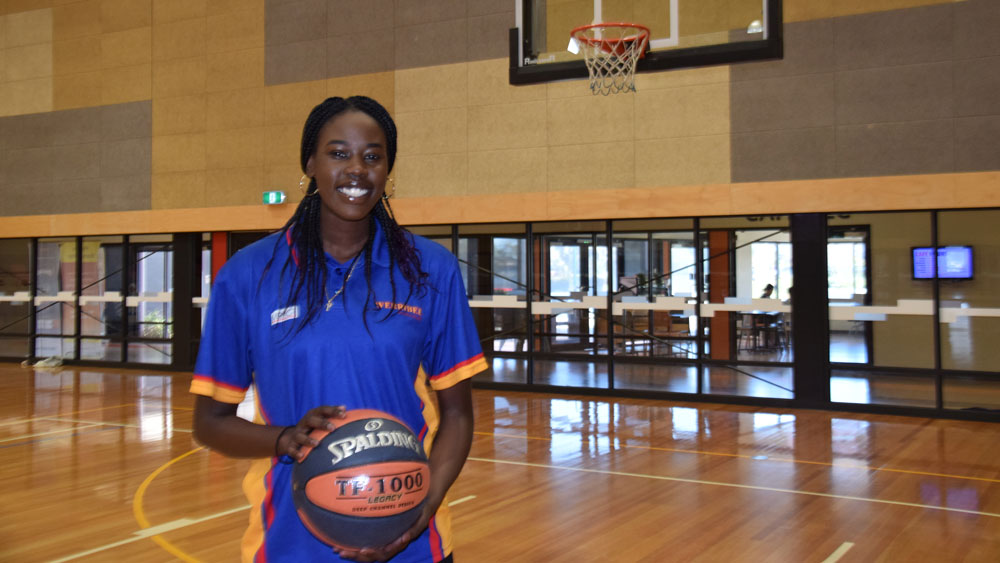 Basketball history is littered with meteoric rises, but there may never have been a story quite like Puga Deng's.
Just two short years ago, Puga was playing D-grade junior domestic for Hoppers Crossing. After the completion of her second season in Werribee's Youth Women Big V squad, she has been offered a full scholarship to play college basketball at ASA College in Miami.
While playing for Hoppers, she was spotted by WBA Player and Coach Development Manager Reece Potter who asked if she'd like to tryout for our Big V Youth Women. The rest, as they say, is history.
As modest as ever, Puga says the whole experience, culminating in a college scholarship, has been a bit of a dream.
"All this craziness happened after Reece asked me to tryout for Youth League. I was worried being so inexperienced playing with girls who had been playing since they were 5 or 6 years old, but I just watched what they were doing and tried to learn from them."
At just 20, Puga clearly has a wonderful work ethic and focus on learning and developing her game.
"I didn't think I was good enough and I think people were interested because I was tall. But I've put in a lot of extra work, just trying to develop small parts of my game every week," Puga explained.
"I love training. I always leave happy, it makes me happy to be on court working on my game."
This appetite for work was spotted at Eagle Stadium by Werribee local and NBL star Kuany Kuany, who helped Puga with some workouts and put her in contact with ASA, not that she thought anything would come of it.
"I couldn't believe it when they made the offer to me. I thought it was a joke! I know I've still got a lot to learn, but it's going to be a wonderful environment for me to do so," Puga said.
Puga said she owed a lot to the Werribee program and in particular her Youth League coaches.
"Werribee Basketball has helped me so much.  Throughout my time here I have seen the Werribee Basketball culture grow so much and it is just so inclusive and connected. I felt it best at games where us girls really felt the love from the crowd," Puga said.
"Mason (Rogers, head coach) is a great coach, Jade (Hodges, assistant coach) has been so supportive and Adrian (Edwards, assistant coach) has been huge for my individual skill development. I really appreciate the time all three have put into helping me get to where I am now."
And is Puga excited for what's next?
"I've never even been to America – it really is all like a dream!"