Our man Konor set to return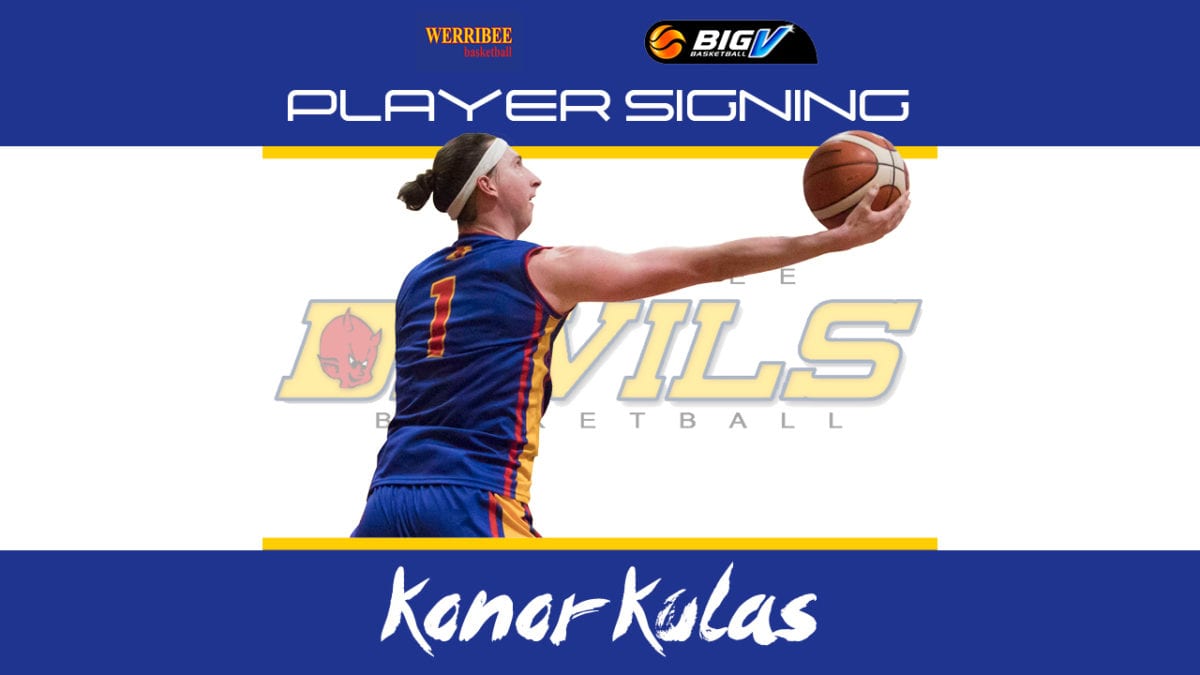 Werribee favourite and 2018 Big V All Star 5 Konor Kulas will return to the Devils for the 2019 season.
Kulas, who was one of the most dominant players in the league last year, quickly became a fan favourite with his dynamic play and affable personality.
Prior to his first season in the Big V, Kulas has played professionally in Germany and had a terrific career at South Dakota School of Mines and Technology.
In a fantastic 2018 Big V season, Kulas's scoring ability became difficult for opposititon defenders to contain and he often drew fouls as a result.
"I loved my time in Werribee last season and was thrilled when Warren called asking me to come back," Kulas said.
"I hope we can use the momentum we created last season to have a serious crack in 2019 – it feels like unfinished business for me."
Championship Men coach Warren Estcourt said he'd always planned to invite Kulas back.
"Konor was the backbone of our team in 2018 and re-signing him for season 2019 was our main priority," Estcourt said.
"He is the consummate professional, both on and off the court, and I am looking forward to welcoming him back and watching his continued development this year."
The Big V season starts in March.