Mason signs on for two more years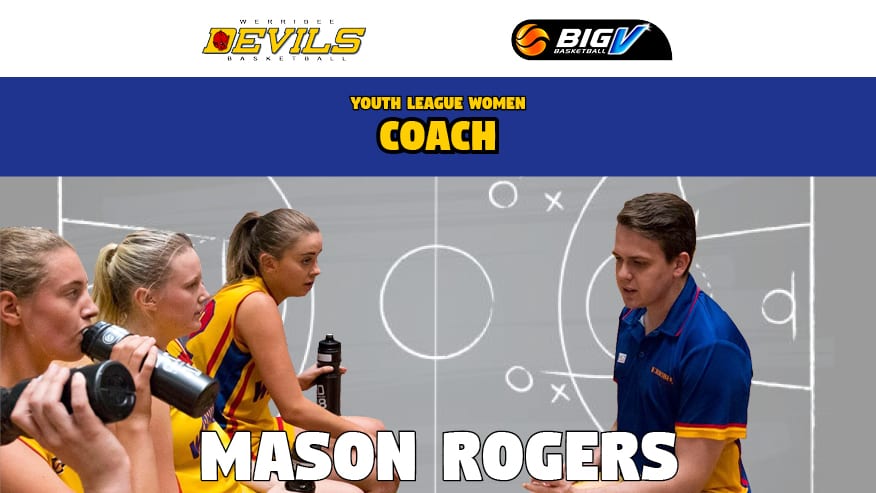 Werribee Basketball is pleased to announce Mason Rogers will coach the Youth League Women's side in 2019-20.
Mason took the reins of our YL2W team in 2018, impressing with his attitude and application to rebuilding the program. He is also Girls Coaching Lead for our VJBL program here at Werribee Basketball.
The Youth Women will again play in D2 and after showing great signs of improvement throughout the 2018 season, the team has its eyes firmly fixed on promotion going forward.
Mason said he was excited about the next phase and wanted to continue to improve on the development made last season.
"I was really proud of the way the team evolved throughout the season," Mason explained. "And I'm determined to ensure we continue on that path and get better again in 2019."
Werribee Basketball's Business Manager Andrew Summerville said the association was pleased to secure a coach with Mason's potential.
"Mason has great knowledge for someone his age and we hope to see him continue to prosper here at Werribee," Mr Summerville said.
"He did a great job guiding the team last year,and we hope to see the girls come on in leaps and bounds in 2019."
Mason said he had one clear goal in mind for the upcoming season.
"We only just missed the playoffs last season, so making them is an obvious goal next year. Ultimately I'd love to see our Youth Women climb out of division 2 and be competing with the top teams in the Big V."
YLW try-outs start on Tuesday, November 20.