Less of Moore as Jarrod moves on!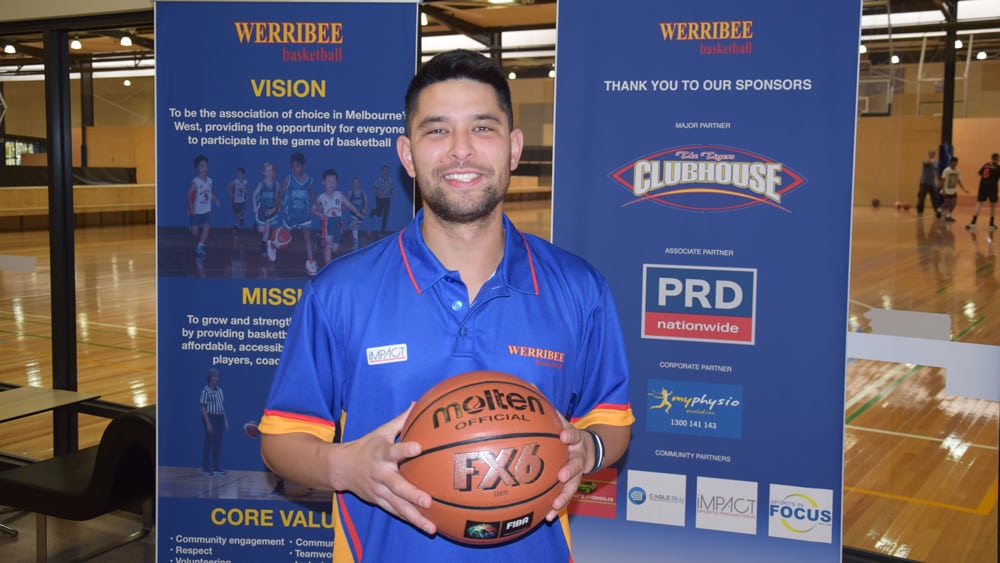 After a whirlwind 12 months Werribee Basketball's much-loved BDO Jarrod Moore is moving back to New South Wales.
In proof his hard work at Werribee has paid off, Jarrod has taken up the position of Coach Development Manager with Basketball NSW.
While disappointed to be leaving Werribee, Jarrod said the opportunity was an exciting one for his career.
"I'm so proud of what we have been able to achieve at Werribee over the past 12 months. I have witnessed all forms of growth within the association at all levels and I have learned a lot during my time here," Jarrod said.
"From working with Reece, to the coaches and administrative team here, there is no doubt working at Werribee has helped me reach the next level of my career."
In a short period, Jarrod has overseen tremendous growth of our introductory program Aussie Hoops, initiated the start of programs like Hoops Academy and Li'l Rookies, while maintaining the strong reputation enjoyed by DDP.
Player and Coach Development Manager Reece Potter said Jarrod's influence on Werribee Basketball – particularly in the Aussie Hoops space – will be felt for a long time to come.
"I think all of our Aussie Hoops and DDP coaches have improved under Jarrod's guidance. Just by watching the way he interacts with junior players, he's so enthusiastic it's infectious," Reece said.
"We really thank Jarrod for all the work he has put in and wish him all the very best with the move to a state association," Reece added.
"What this move does highlight is that Werribee Basketball is now a fantastic pathway for players, coaches and administrators, which is great for our reputation."
Jarrod will finish up on September 14 so make sure to wish him well when you next see him at Eagle Stadium.
Werribee Basketball will now commence the recruitment process for this crucial basketball development role.