Position Available – Youth Women Head Coach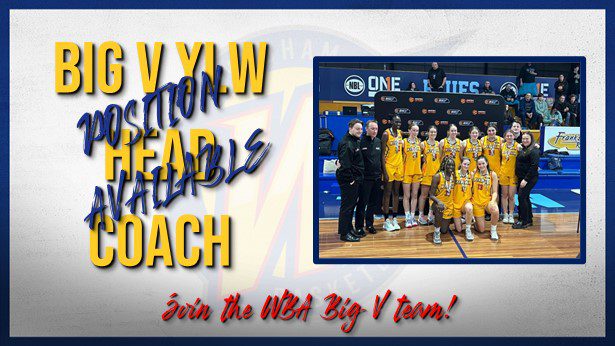 Wyndham's Youth League Women's basketball team has had a tremendously successful year in 2022, making the Grand Final in their first year after moving up to Division 1. The Wyndham Basketball Association is seeking a Head Coach who can go one better in 2023!
Responsible for leading the Big V Youth Women's team, the Head Coach will work in conjunction with Wyndham Basketball and the Senior Team Head Coaches to ensure a quality program and clear pathways for players both on and off the court.