Import Quartet Signed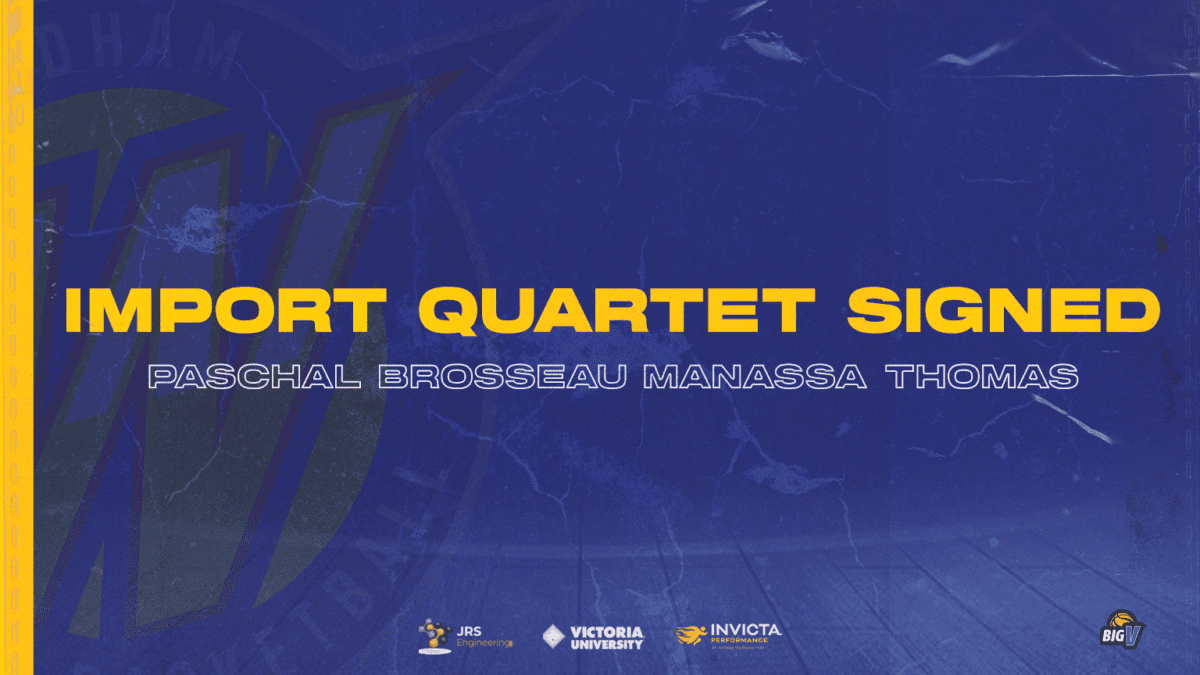 The Wyndham Basketball Association has locked in all four imports for the 2024 season and we know you're all going to love what we have put together.
Amanda Paschal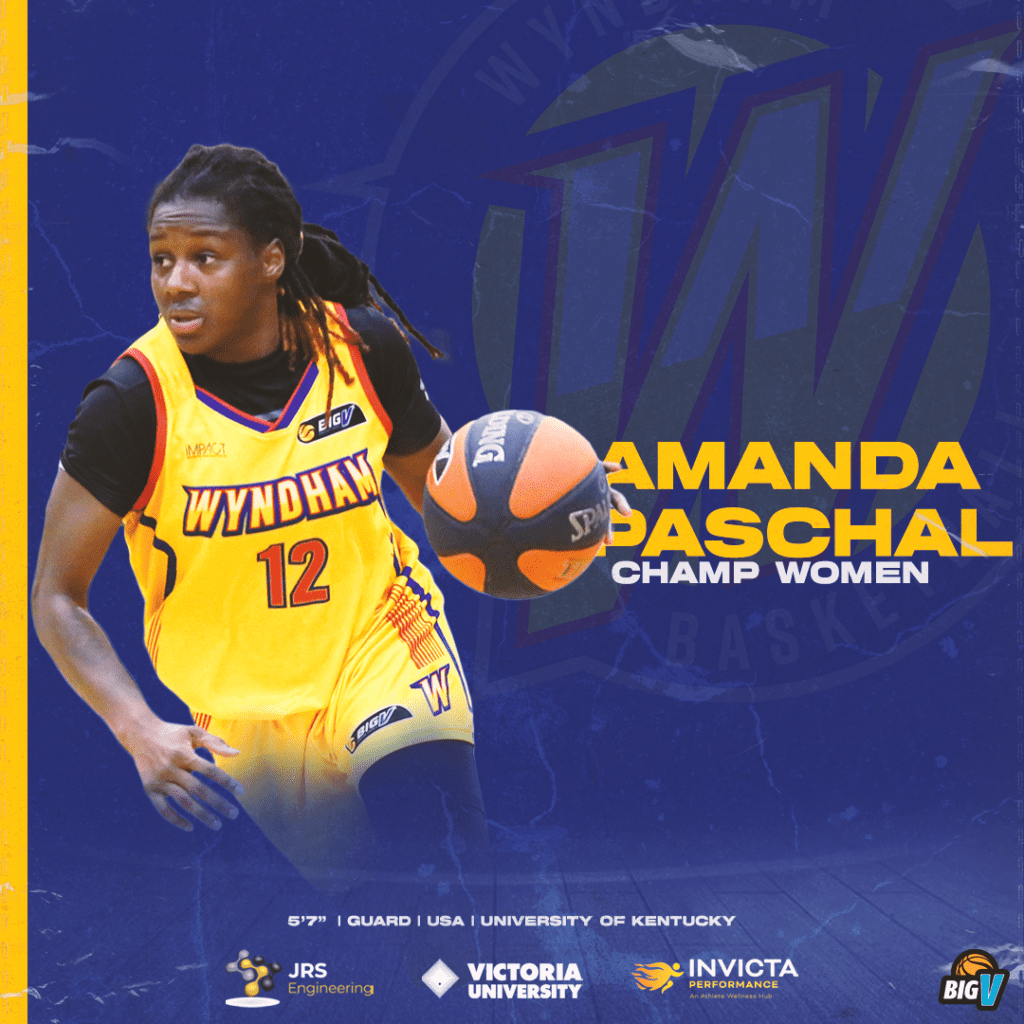 The Wyndham Basketball community will be over the moon with the announcement that a local favourite, both on and off the court, Amanda Paschal, has put pen to paper to sign for another season.
Amanda is no stranger to the Wyndham Basketball community and has proven her ability to dominate in the BigV competition.  'AP', as she is affectionately known, will return to our Championship Women's program for the 3rd consecutive year.
The 2023 MVP, Defensive Player of The Year, Golden Hands Award winner and All-Star 5 recipient is primed for another big season of BigV, spending her summer time with the Bendigo Spirit in the WNBL.
Championship Women's Coach Gerard Hillier knows that AP's impact is invaluable and that she will be a huge benefit across the entire Wyndham Basketball community – "We are extremely excited to have Amanda Paschal join our program again for the 2024 Big V season, not only an elite player and leader on the court but equally impressive with her work ethic in growing the game of basketball in our community here at Wyndham."
AP summed up her feelings towards re-signing succinctly, "excited to get back on the court with my Wyndham family for another year and compete for a Championship!!"
Julie Brosseau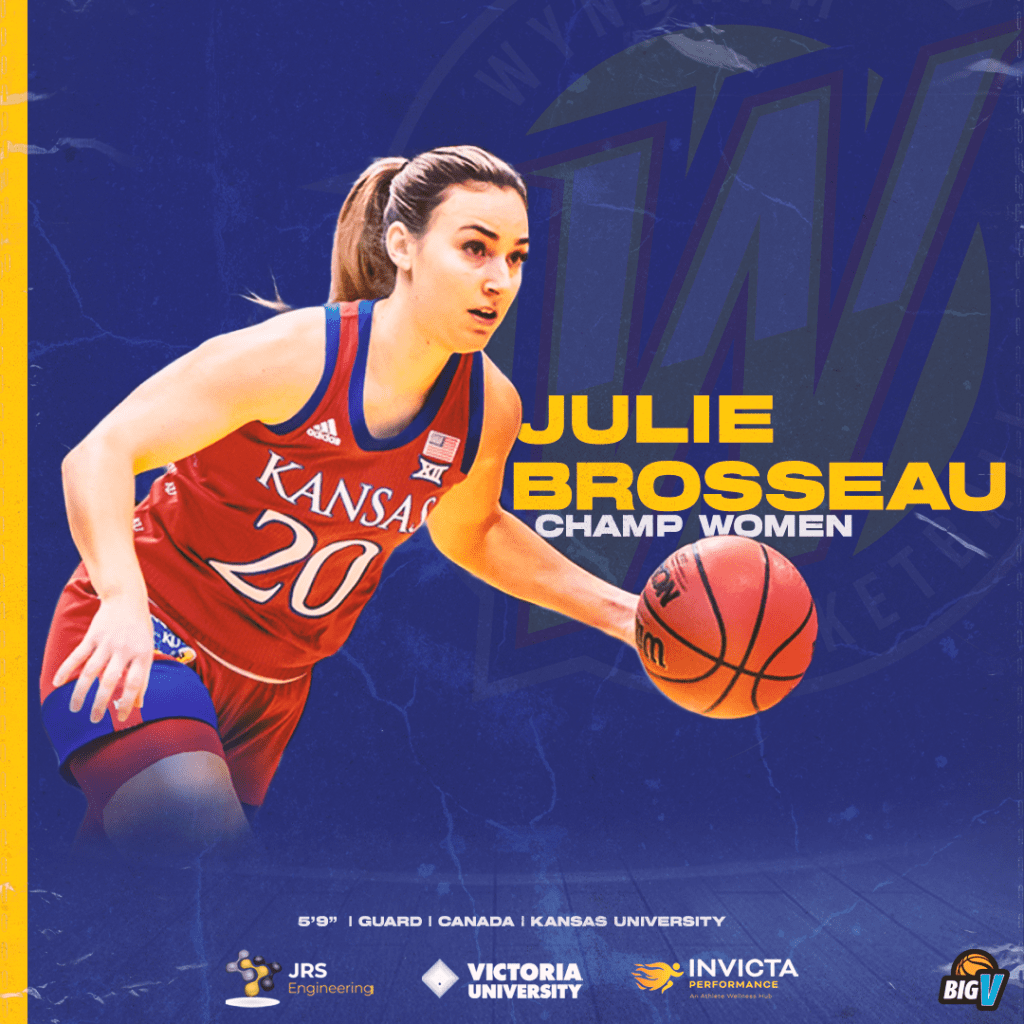 Julie Brosseau is joining AP as an import in the Championship Women's team for season 2024.
Julie comes to Wyndham with one incredible resume, including having played for the prestigious Kansas University and most recently in the top division in Luxembourg, where she averaged 21 points, 40% from 3, 5 rebounds and almost 2 steals per game.
Gerard Hillier, our Championship Women's Head Coach, is ecstatic to have Julie join our club for the 2024 season.  "Julie is a really big addition to our program, not only a high-level shooter from multiple levels but also an established ball handler and decision maker with plenty of experience playing at Kansas University and internationally."
Julie shared Coach Hillier's joy and can't wait to join us in 2024, "I am really excited to join Wyndham Basketball and play for Coach Gerard. This team has proved to be a winning program over the years; I can't wait to be part of it and bring my abilities to the table. I am definitely looking forward to connecting with my new teammates and exploring a new country". 
Myles Thomas
Myles Thomas joins our Men's program and will make an immediate impact on and off the court.  Having played all four years of his college career at Tuskegee University, Thomas has since played in Kosovo, Malta, where he won the championship in the top division and, most recently, Romania.
Head Coach of our Championship Men's Program, Lucas Allen, believes Myles ticks many boxes for the team in 2024. "Myles is an outstanding addition to our program.  It was important for us to find someone with a range of experiences playing the game and a versatile skill set.  Myles has played internationally and across multiple countries since finishing his college career and in varying roles.  His size, skill set and athleticism are all elements of his game that we can't wait to intertwine into our style of play".
Thomas is excited to take what he has learned internationally and bring that to the team at Wyndham – "I'm thankful for the opportunity and looking forward to extending my playing experience out to another part of the world, where I'm able to display my talents with the Wyndham Basketball program, that has been successful on and off the court.  I'm also looking forward to joining the winning culture and continuing that success this upcoming season".
Troyce Manassa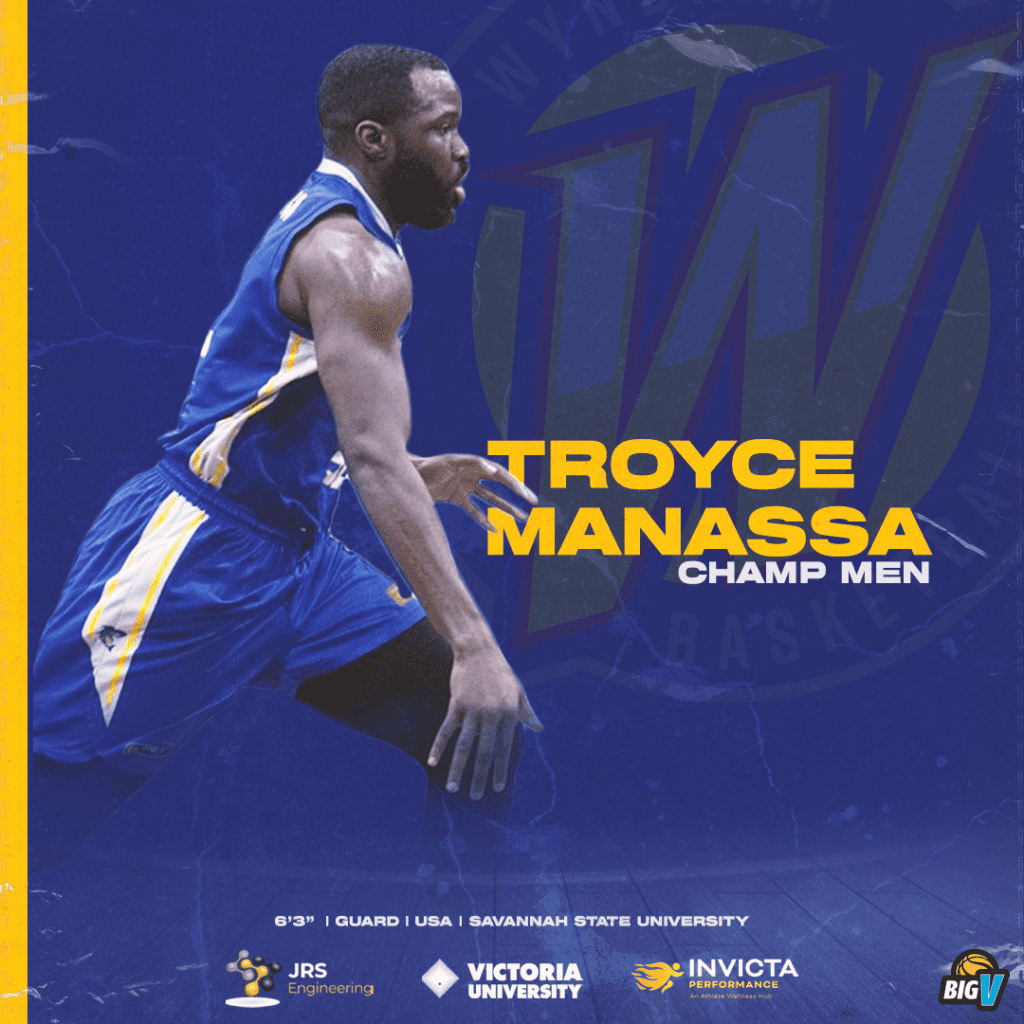 A familiar name, and for many, a familiar face in Troyce Manassa, is one piece of our Championship Men's import combination for the 2024 season.  Having spent the last two seasons in the BigV Championship division, Troyce re-joins our Head Coach, Lucas Allen, after working together in 2019.
Troyce saw the big picture and joined Wyndham with more than Basketball on his mind, "Wyndham is aligned with my core values both as a player and a person, and I'm excited to join the club and push the Wyndham way forward".
Manassa continued with the sentiment that it is more than Basketball that drew him to our club, "With the preexisting relationships I have here, it makes joining a new team so much easier knowing that I'm surrounded by people that I trust". 
Championship Men's Head Coach, Lucas Allen, shared similar sentiments to that of Manassa – "Troyce was the first person I met with following the end of our season, and we are incredibly excited to have him join us for the 2024 season.  The signing of Troyce and the excitement that comes with it is multi-faceted; he is experienced internationally, he is a proven winner, we have worked together and won a championship previously, and he is at a stage in his life where his maturity and experiences will be invaluable elements of his leadership within our team".
Amanda will be in Australia during the summer months as she continues to train with the Bendigo Spirit in the WNBL, whilst the other three imports; Julie, Myles and Troyce will all be arriving early-mid February 2024.