Hillier to lead CW as WBA Big V coaching panel is locked in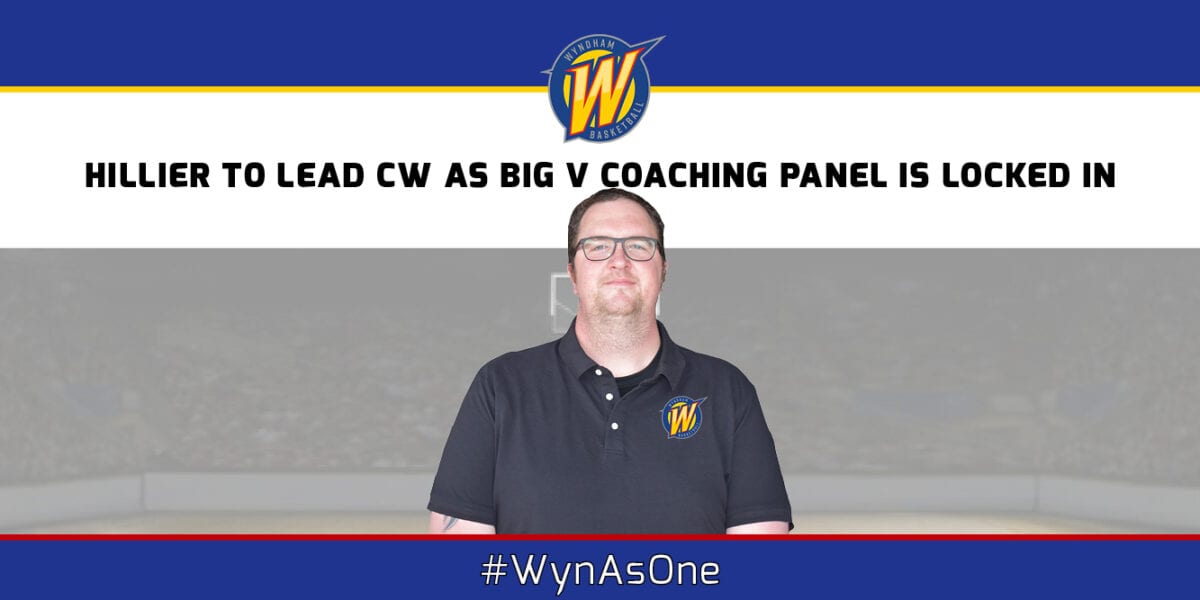 Gerard Hillier will continue his decorated coaching career in 2021 as Wyndham's new Championship Women Head Coach.
Gerard takes the reigns after a long stint with Southern Peninsula's CW team and while continuing to coach at National level in 3×3 and within Basketball Victoria's High-Performance Program.
He brings a wide range of experience and a passion for developing players to the role and is excited for the season ahead.
"Like everyone, it has been a frustrating year for the CW team. With all the momentum that comes with winning a championship, to not even get onto the court in 2020, that has been extremely difficult for the playing group, so I am focused on helping them return to the court and continue their winning ways" Hillier explained.
"With the outlook – in terms of being able to play – looking much brighter for 2021, I'm pumped to take over what has been such a successful program over the last couple of years, and equally as excited to promote some of the Wyndham local youngsters in to a more senior role within our program to ensure that our success continues well in to the future"
WBA General Manager Craig Armstead said the association was thrilled to be able to follow on Reece Potter's successful stint as CW Head Coach with such an accomplished women's coach.
"To have a coach with Gerard's credentials on staff as our Player & Coach Development Manager, it made logical sense that he should coach our Championship Women."
"He has coached at basically every level in Australia and has extensive knowledge and experience within the Champ Division. It was a really natural fit and the association is excited to see where Gerard can take the program," Armstead said.
Gerard will be joined by returning Championship Men's Coach and Boomers legend John Dorge.
At the Youth League level, as previously announced, Grant Duca will again lead the Youth Men, while Corey Michailidis steps up into the role of Youth Women head coach.