From Wyndham to the WNBL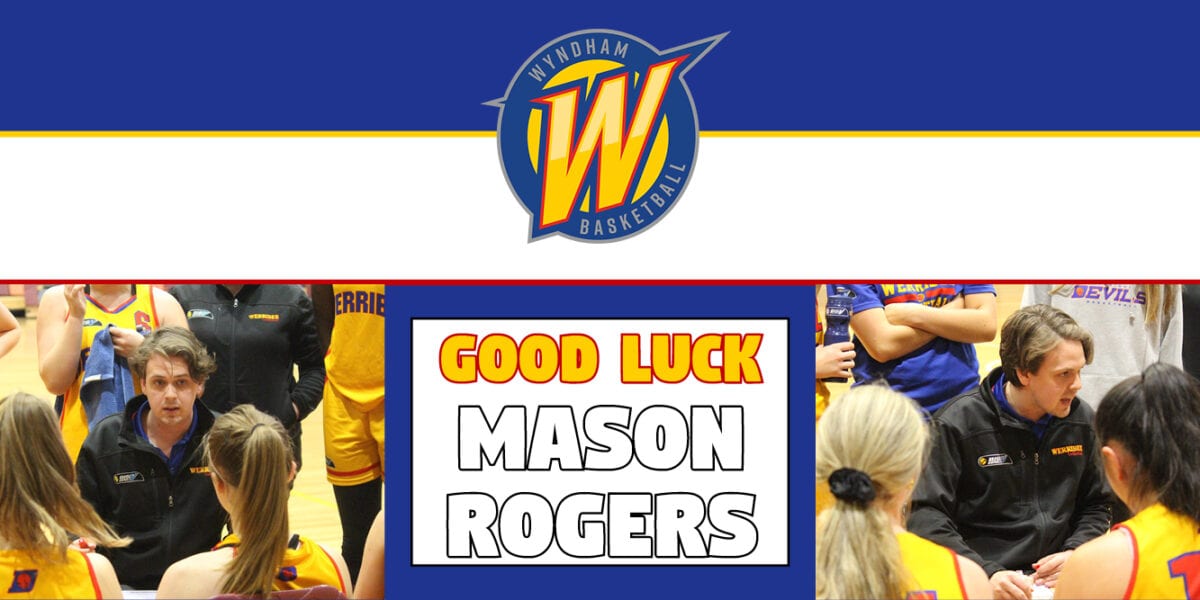 After three years of building and improving Wyndham Basketball's Youth League Women's program, we're thrilled to reveal Head Coach Mason Rogers has landed a new gig coaching in the WNBL.
Mason has accepted an offer to become an Apprentice Coach in the top level of female basketball in this country, working with Shannon Seebohm's Townsville Fire during the 20/21 WNBL season.
Excited about the challenge, Mason credited the coaching environment at Wyndham with his rapid development.
"I came to Wyndham wanting to help contribute to the program and develop personally as a coach. I believe I've been able to achieve on both fronts and know my time here has been critical to preparing myself as a coach to take the next step in my career."
"I can't thank the Wyndham team enough, from the board to the staff – particularly Reece Potter and Paul Jones and the other coaching leads I've worked alongside. Their constant support has been terrific and I know the program, both at VJBL and the YLW, are in great shape to succeed into the future."
The distance and time constraints of the new role mean Mason will vacate his role as the Head Coach of our YLW team and as Girl's Coaching Lead in our VJBL program.
Player and Coach Development Manager Reece Potter said Mason's success reflected that of the program.
"Having our young, developing coaches take exciting new steps in their own careers is a great compliment for our program. We have had a focus on developing coaches to be the best they can be and when you see our coaches given opportunities like this, you know we must be doing something right," Potter said.
"Mason is a young coach with a lot of potential, he'll learn a lot working with Shannon and a professional group of players!"
A successor to Mason as Youth League Women's coach will be announced in the coming days, as will the new Girls Coaching Lead.