From Werribee to the WNBL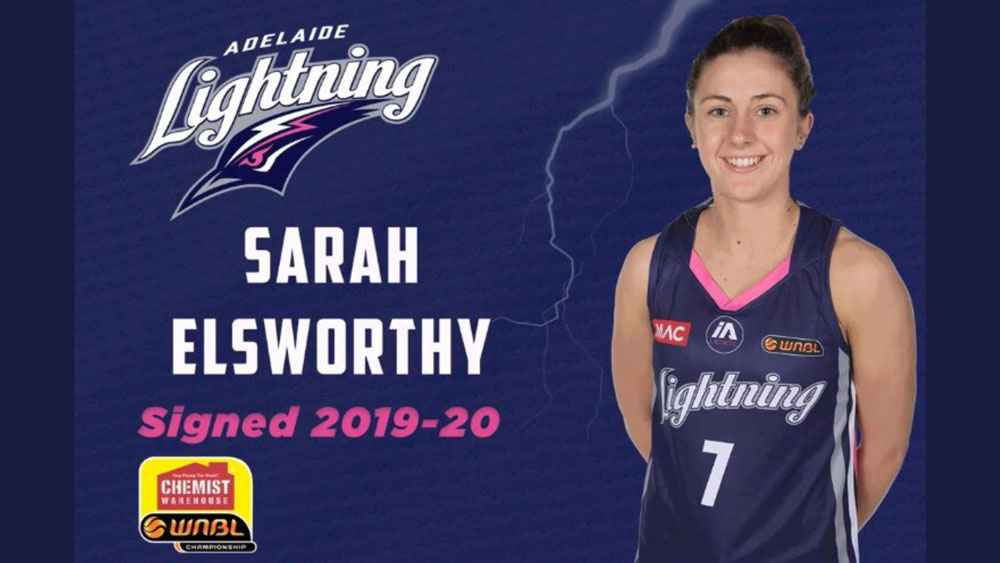 When Sarah Elsworthy arrived in Victoria to play the 2019 Big V season, her future as a professional player was far from certain.
Sarah had made a big splash as a rookie for Adelaide Lightning, but didn't have a playing contract in 2018/19 and stayed with the squad as a train on player.
Fast forward 6 months, Sarah has helped guide our Champ Women's team to an impressive 11-2 record (with hopes of an exciting finish to the season!) and she will head back to her home state with a freshly signed full-time player contract with Adelaide Lightning in the WNBL.
Sarah explained that after the 2018/19 season, she was determined to find a program to help her take the next step in her basketball career.
"I made the call to play at Werribee and work really hard on my game. I wanted to utilise the opportunity to play under a great coach like Reece Potter and learn as much as I could from him and from the Big V environment," Sarah said.
When she was looking at playing options for 2019, Sarah confesses Werribee and the Big V was not front of mind.
"I have to admit, I probably came over to Victoria thinking I needed to be in the NBL1 league, but I'm so pleased I ultimately made the call to come to Werribee," Sarah said.
"There have been so many benefits to playing here and in the Big V that I hadn't considered. Becoming a leader within the team and driving the standards has helped develop my game in a way I never would have been able to at other levels," Sarah explained.
"I'm glad it has proven to be a successful pathway."
Sarah is hopeful that her success can be used as motivation for other players.
"I'd love Werribee junior players to see my journey as proof of just how valuable the Big V pathway can be."
 "Last year I was a train-on squad member but wasn't offered a contract – so to fight my way back onto the playing roster with a full playing contract has been pleasing. Now I can't wait to test myself again at the top level in this country," Sarah said.
Reflecting on her time so far at Werribee, Sarah said she has really enjoyed the supportive environment from coaches, players and all WBA members.
"I've loved this season with Werribee and after such a strong start, I'm pumped to see what we can do in the back half of the season!"