Franky's A1 Car Sales our new sponsor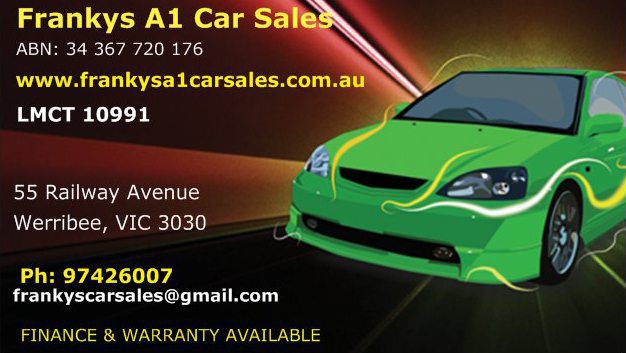 Werribee Basketball is pleased to announced our latest sponsor to sign on in support of the club, Franky's A1 Car Sales.
Franky's A1 Car Sales is a family owned business based here in Werribee and specialise in buying, selling and repairing vehicles.
Our sponsors are critical to helping the association run, so we encourage Werribee Basketball members looking to buy or sell your car to head down to Franky's.
For more details you can visit Franky's website here or call 03 9742 6007.