High Performance Camp a huge success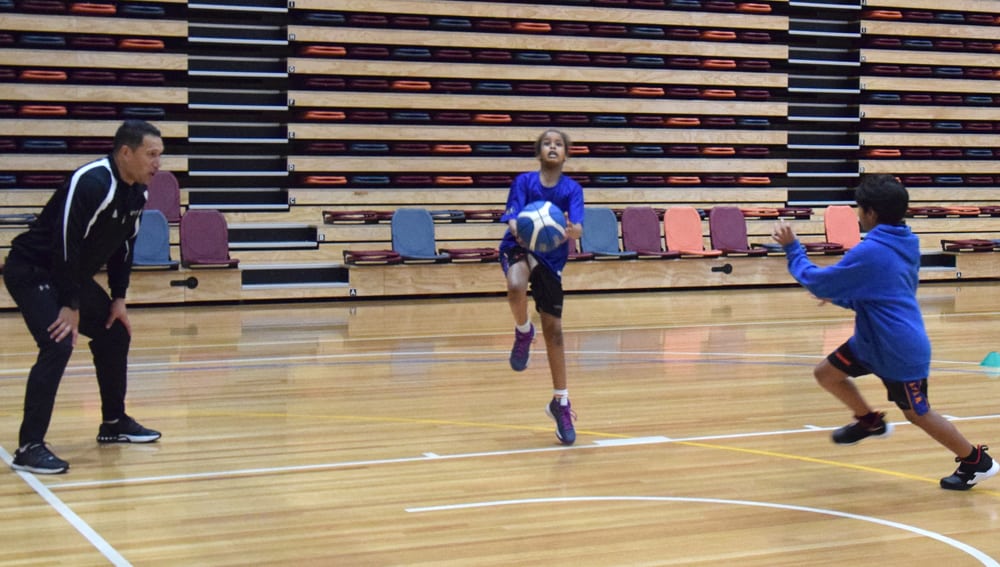 Werribee Basketball's High Performance Camp was a great success on Friday, with participants and parents alike raving about the high-intensity clinic.
The first of our four School Holiday Camps this July, High Performance Camp gave VJBL representative players the chance to test their skills using draft combine-style testing with professional testing company Primco Testing Solutions.
Atheletes also had a terrific session with NZ Olympic Coach Kennedy Kereama. Coach Kereama stayed throughout the camp and provided invaluable advice that will help participants develop their on-court skills.
Parents and athletes have already started to let us know what they thought of the camp.
Participant Tyler Evans' mum Sonia said:
"My son Tyler really enjoyed the high performance camp. We're stoked to hear that he got the second highest in the vertical leap! It was well run and gives my child a starting point on where he needs to to improve on his skills"
Participant Leo Li said:
"It was fun and inspiring! It taught me a lot of stuff. It was very enjoyable! Epic!"
Josiah Beaten's father Hugh said:
"My boy was so happy with the way you guys ran it. As a parent who has sat through a few of these and having watched some of yours today I was impressed with the drills you were getting the players to do. More please."
Devean Lyons' parents Megan and Clayton said:
"Devean had an awesome day, camp was action packed and well run, look forward to next week's shooting camp. Job well done WBA! #welovewerribeebasketball"
There are still some places available for our three Holiday Camps coming up in the second week in the holidays: Domestic Shooting on Tuesday, Elite Shooting on Wednesday and Game Play Super Camp on Friday.