Duca, Ogden back for next season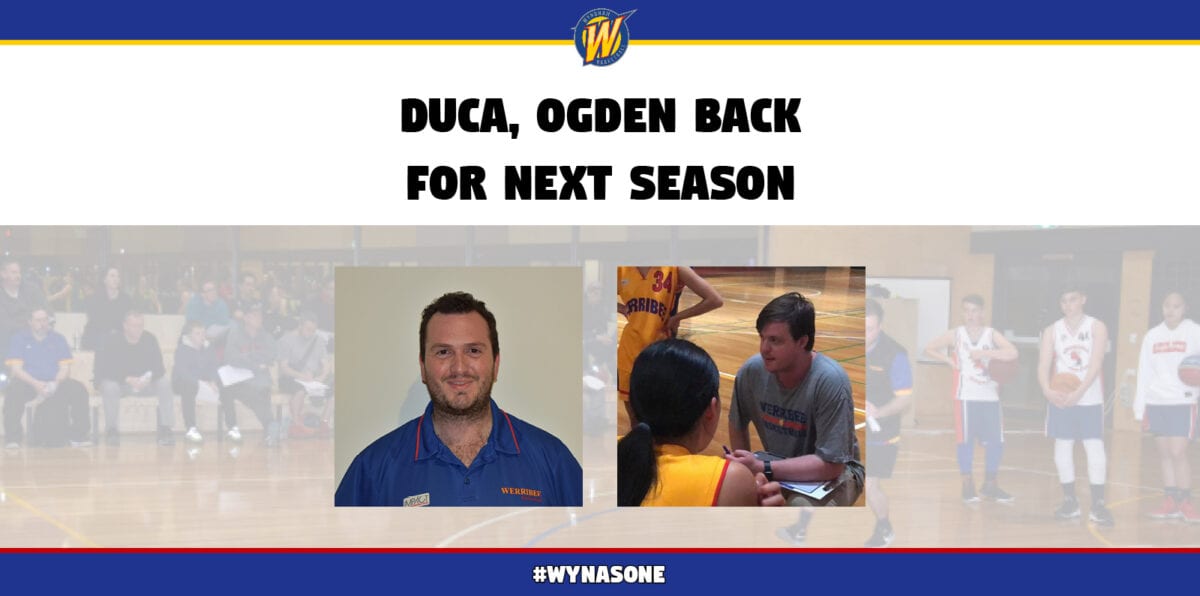 Wyndham Basketball can reveal Grant Duca will be reappointed as our Youth League Men's head coach for the 2021 Big V season.
He will also continue his important work as Boys Coaching Lead in our VJBL program.
Grant will be re-joined in the 2021 VJBL program by Kyle Ogden, who will continue in his role as Assistant Coaching Lead.
After the disappointment of the 2020 non-season, Grant said he was excited to start planning towards the return of Big V basketball in 2021.
"I'm thankful to the WBA for giving me another chance to coach after what has been a disappointing year for everyone – both on and off the basketball court. I'm sure the guys will be as enthusiastic as I am about returning and I can't wait to get back into it!" Grant said.
"I also love being involved in the VJBL program here at Wyndham and look forward to another year helping to guide our coaches, teams and players."
Introduced last season, Kyle has provided important support to the program as the Assistant Coaching Lead.
"I love coaching, coach education and learning from others too, so I really enjoyed my time as Assistant Coaching Lead. I look forward to getting back on court when it's safe to do so and will relish the opportunity to help the program again," Kyle said.
Wyndham Basketball's Player and Coach Development Manager Reece Potter said Grant had done a great job in his first season of Big V and looked forward to seeing the results of his hard work in 2021.
"Grant is a wonderful role model to the youth league players and a seriously good coach. It'll be great to watch the team progress in 2021," Reece said.
"The Coaching Lead and Assistant Coaching Lead roles are a vital cog in our VJBL rep program and both Grant and Kyle have done an impressive job so far and we look forward to them building on this once we are back on court."
As mentioned yesterday, a new Youth League Women's coach will be announced in the coming days.