Coyle joins Werribee Basketball as General Manager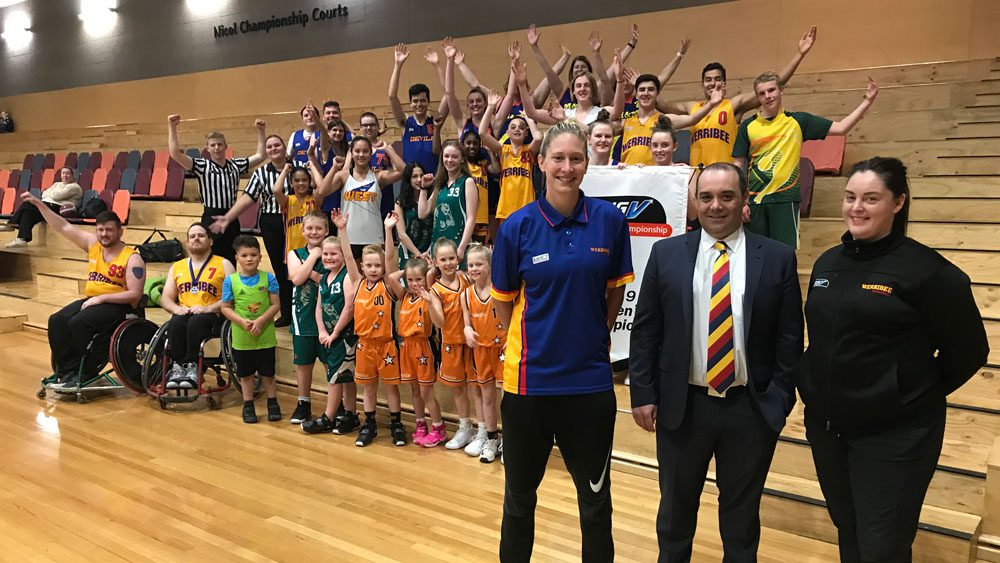 Following an extensive recruitment process, Werribee Basketball is pleased to announce Robbie Coyle as our new General Manager.
Coyle joins Werribee with 15+ years of sports industry experience including most recently as the Course Leader of two industry leading sports degrees at Holmesglen Institute, which included industry partnerships with Basketball Victoria, St Kilda Football Club, Fox Footy, Herald Sun, Croc Media, Melbourne Stars, AFL Victoria, Cricket Victoria and Tennis Victoria.
Coyle's appointment follows other recent WBA appointments including Jackie Gibson (Coaching and Programs Coordinator) and Emilee Harmon (Basketball Development Officer), and hot on the heels of the Women's Big V State Championship win.
Robbie said he is thrilled to join such an exciting and progressive sports association, led by an engaged, strategic and future scaping executive and staff.
"Werribee Basketball is more than a sports association. We are a large community organisation in terms of our membership, reach and inclusive nature; attributes which cannot be overstated particularly given we are one of, if not, the biggest community sports associations in the western suburbs," Coyle said.
"We are growing exponentially in terms of our participation numbers and suite of programs, ensuring we are a sport for all, as basketball truly is everyone's game. This is highlighted by being the 3rd highest Aussie Hoops participation numbers in Australia – and I hope we can drive towards number 1!"
"I look forward with great anticipation to working closely with our stakeholders including the clubs, coaches, players and our army of volunteers to continue to provide value.
"Additionally, I look forward to working with the Wyndham City Council, Western Leisure Services and the Wyndham business community as we can facilitate and provide unrivalled opportunities from a partnership perspective such is the scope of the association."
Werribee Basketball President Paul Jones said the board were thrilled with the appointment of Coyle.
"Robbie is passionate about sport and has a particular affinity with basketball, so Werribee Basketball was really pleased to secure a candidate of his credentials," Jones explained.
"Robbie's sport business, marketing and partnership expertise coupled with his leadership experience will benefit, complement and enhance our staff profile.
"This appointment, alongside Jackie Gibson and Emilee Harmon solidify the strong position we are in as we continue to invest in our representative and participation programs, and by extension, the community in Wyndham and the western suburbs."
Coyle has started with Werribee Basketball and is based from the Head Office at Eagle Stadium.