Corey to coach Youth League Women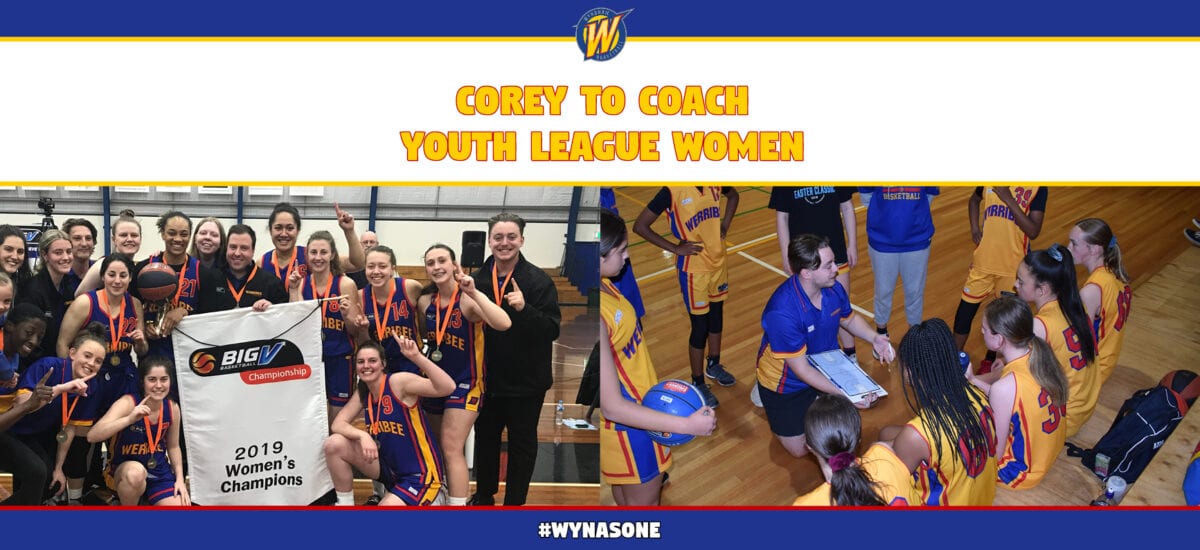 Wyndham Basketball is excited to announce Corey Michailidis will be our YL2W Head Coach for the 2021 Big V season.
Corey steps up to the role after a successful stint as assistant coach with our Championship Women team, which famously included a memorable run as stand-in head coach during the 2019 Big V finals.
He will also become the Girls Coaching Lead for our VJBL program.
Corey takes on both roles after Mason Rogers accepted an assistant role with Townsville Fire in the WNBL.
Excited by the opportunity to lead his own Big V team, Corey said he was looking forward to continuing to develop the YL2W program.
"I'd like to thank Paul Jones and the WBA Executive Committee for the opportunity to step up into the roles. Mason has put in some great work over the last three years and I'm really looking forward to taking over the reins. I am passionate about the development of young players and see the Youth League team as a crucial pathway for Wyndham's brightest young stars," Corey explained.
"I want the team to be aiming for finals appearances and ultimately promotion into the higher grades of the Big V Youth League competition."
"I also want to thank the Championship Women playing group and coaching staff – in particular Reece Potter. I've thoroughly enjoyed the opportunity to develop under Reece and be involved in the team's success over the past few seasons and am looking forward to watching the team build on this success in 2021.
Wyndham Basketball's outgoing Player and Coach Development Manager Reece Potter said Corey was ready and capable to step into the new role.
"I've worked with Corey first-hand and witnessed his coaching up close. He brings a great balance of technical knowledge and player development to the role and I know he'll be a great fit for this team."
"He is a terrific role model for our Youth League players and is sure to help drive the future success of our program."