Champ Men's coach's review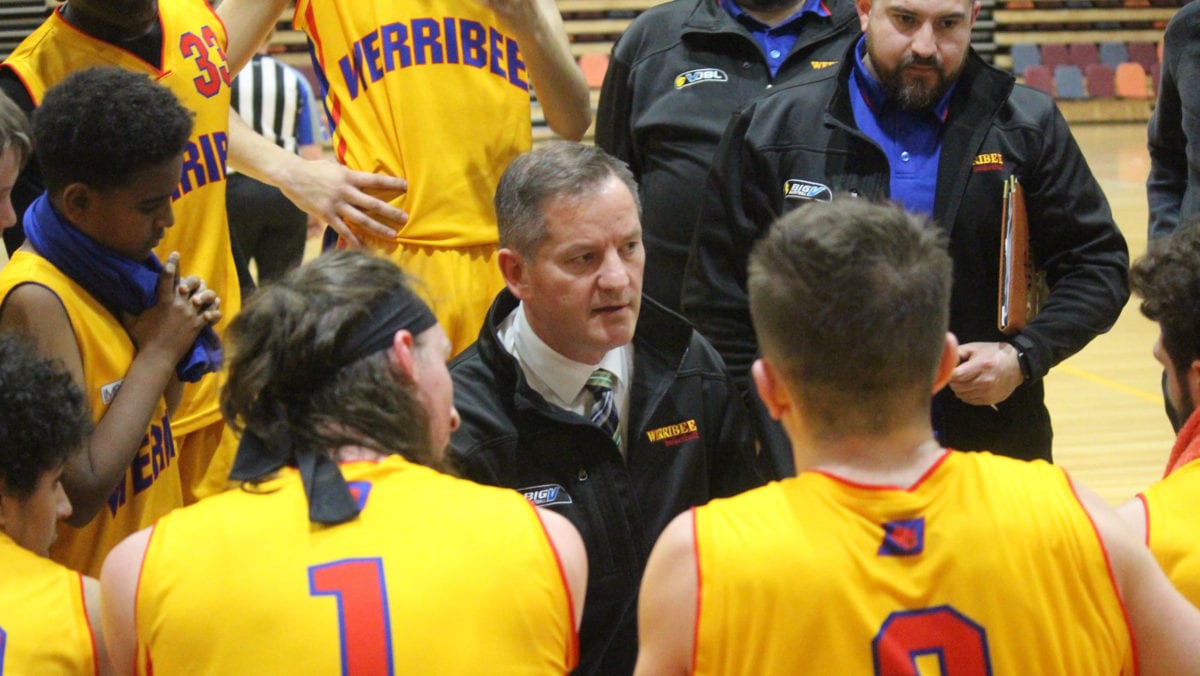 Q: How would you rate your season overall?
This season we retained three players from last year's team. League leading scorer Konor Kulas, Mark Berezdecky and TJ Remy. We welcomed eight new players including import David Shepard. Konor and David didn't arrive until two weeks before the season started so we had a difficult preseason with our two main players not being present for the bulk of our practice games. We then started the season with five games in 3 weeks and two of a league high seven double headers with six of those Sunday teams having the Saturday night off. We then had 20 days off to further upset our rhythm. I thought if we could win 10 games it would be a good achievement. We won 9 and had players miss a total of 29 games with injury and illness. Overall I would give us a C plus for the season. We struggled with fixturing and injuries all year but the second half of the season we played very well and had some huge wins.
Q: What were some of the positives out of the season?
Numerous. It was great to see a disparate group of individuals come together and play for a common goal. We had a solid group on and off the floor and we added Livai Smith 8 games in and then Tomi Ayilara 14 games in and the boys welcomed them with open arms. Youngsters Rhys Hislop and Makur Jongkuch also improved during the season. When we struggled early everyone stuck with it and that was one of the main reasons for our improvement and solid second half of the season. We had 5 guys that were still eligible to play YL and we were the youngest team in the league yet we competed well every week.
Q: What could have been improved?
As mentioned, the fixture was  a challenge. Would also have been helpful to have Konor Kulas and David Shepard here with the team earlier. It was difficult to prepare only having them here for 4 training sessions before the start of the season. We also needed more consistency from our Australian players. We only had Jacob Formosa averaging double figures at 13ppg and he was fantastic for us for the whole season yet we had 7 guys score at least 17 points on one occasion. We had the ability but not the consistency and leadership that comes with experience and enough work off the court.
Q: Who have been the standouts on court for your team?
Konor Kulas and David Shepard.
Konor led the league in total rebounds (just over 13 per game) and also offensive and defensive rebounds. He also led the league in FTA and FTM and was second in the league in scoring at 27 ppg and remarkably increased his FG%, 3pt FG%, FT%, assists and rebounds from last year. He shot 56% from the floor, 38% on threes and 80% on free throws. Astonishing numbers for someone who is so closely guarded and respected around the league.
David led the league in scoring averaging 28ppg at a remarkable 51% from the floor, 40% on threes and 81% from the free throw line. He had the most 40 plus point games for the season (four) in the league, and his stats for the month of July were outstanding:
35.8 ppg at 58% FG. 66% on 2pt FG. 41 % on triples. 80% from the line along with 9 rebounds and 5 assists per game.
Both Konor and David put in countless hours off the court and their hard work paid off for both them and the team.
Both should be All Stars this year and should be in the top 3 for league MVP.
Q: What was your personal highlight for the season? 
Probably the win v Casey at home. They beat us pretty good in game 1 at Casey and then on the buzzer in game 2. One of their imports had a fair bit to say in game 2 and called us losers and said we couldn't win a game. We beat them in game 3 by 17 points and led the whole way after we played poorly the previous evening. They had the Saturday night off and came in fresh and confident. We were banged up and playing our fifth game in 15 days. It was the first game I really thought we played like I knew we could for 4 solid quarters. We were tough, uncompromising and played hard and withstood every challenge they threw at us. It was an inspiring victory and I was so happy for the team and how they earned the win.
I also want to thank my Assistant Coaches, Jackie Gibson, Felipe Valdebenito and Jason Bryant for all their help and support during the year and also to the entire Werribee staff and volunteers for their assistance and cooperation both during and prior to the season. Also a big thanks to Tabitha and Blake for their love and support from October to August. It's a long year!
(Photo thanks to Larry Heywood)