Champ men unveil first import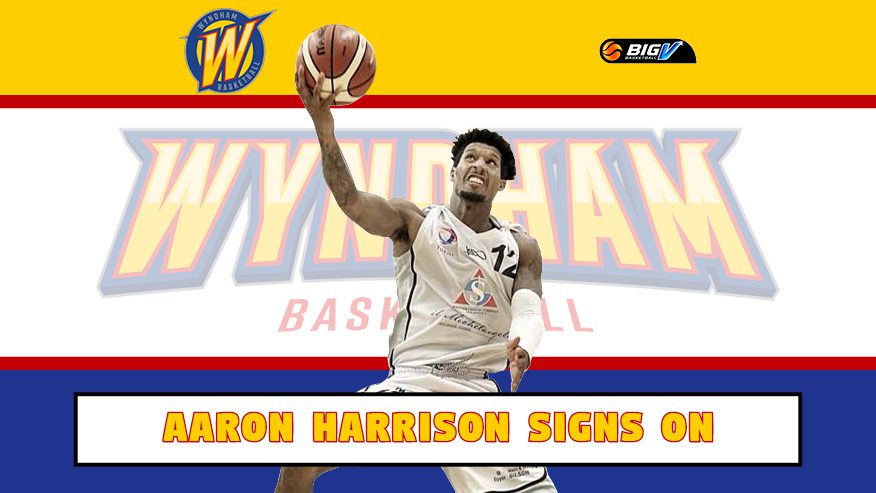 The start of the Big V season may still months away, but we're excited to reveal our first big signing for the Champ Men this season is US pro Aaron Harrison.
Harrison has played professionally in Luxembourg, Argentina and Germany, as well as a previous stint here in Australia.
Prior to his professional career, Harrison was a college star with Lynn University in the US.
The left-hander is an athletic forward who is known for his versatility, athleticism and ability to score from the perimeter.
Harrison said he was excited about signing for Werribee and was ready for a huge 2020 Big V season.
"I'm excited to be part of a new Werribee side and I can't wait to show the league that we are going to compete every night we touch the floor," Harrison said.
"I was initially attracted to Werribee because of the appointment of John Dorge as head coach – he's a legend!"
"After some research on the club I saw it has a rich history in the community and I thought the clubs' core beliefs and my own fit perfectly together," Harrison concluded.
Champ Men Head Coach John Dorge said Harrison was an excited prospect who would play a central role in the team next season.
"Aaron is a great early signing for us. He brings an athleticism and energy on court and will prove to be a very tough opponent next season," Dorge explained.
"Aaron can play multiple positions offensively and defensively and is an exciting player to watch."
Keep an eye out for more signings in the next couple of weeks!