2022/23 BigV Tryouts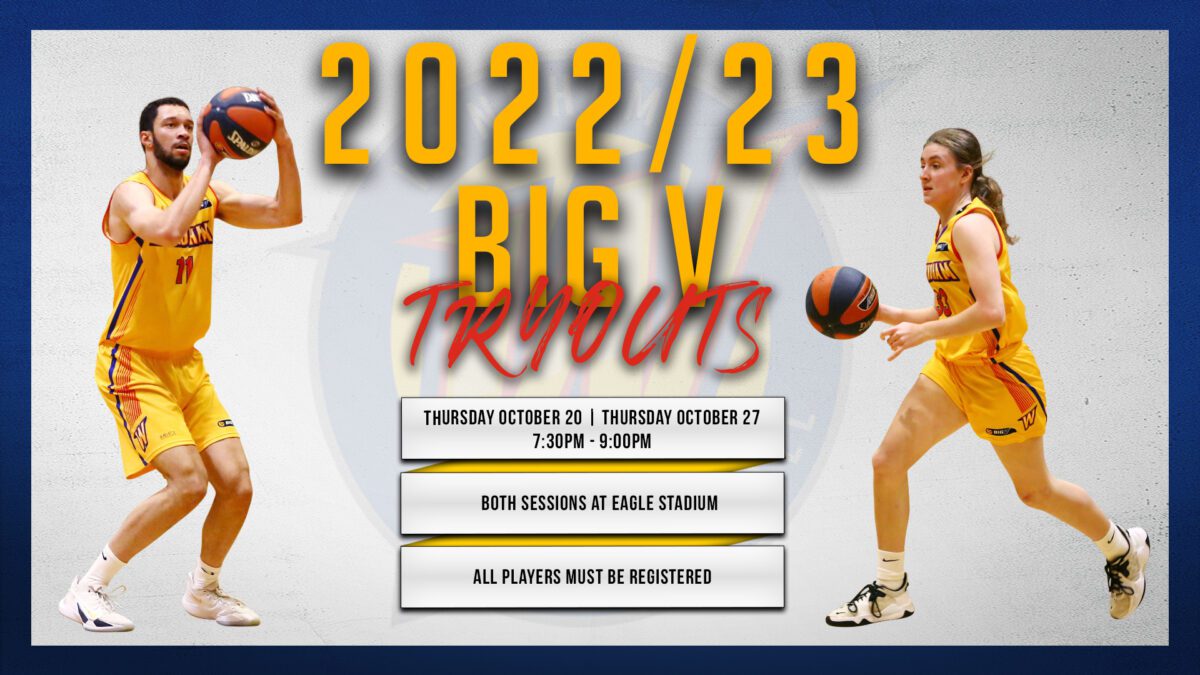 ⭐️Calling all aspiring Big V Players⭐️
The Wyndham Senior Program is calling for all aspiring Big V players, both Youth League & Championship Men/Women, to register and get along to the 2023 Big V season tryouts.
After a hugely successful 2022 campaign, we are now on the hunt for the next crop of local stars to join our program and help continue to build and strengthen our program.
REGISTER HERE: https://buff.ly/3rOe8zN
Tryout Details:
1️⃣Thursday 20th October – 7.30pm to 9.00pm
2️⃣Thursday 27th October – 7.30pm to 9.00pm
📍Eagle Stadium
❗️All players MUST BE REGISTERED.
For further information please contact Wyndham Player & Coach Development Manager, Gerard Hillier via gerard.hillier@wyndhambasketball.com