Tate takes on U/14 Nationals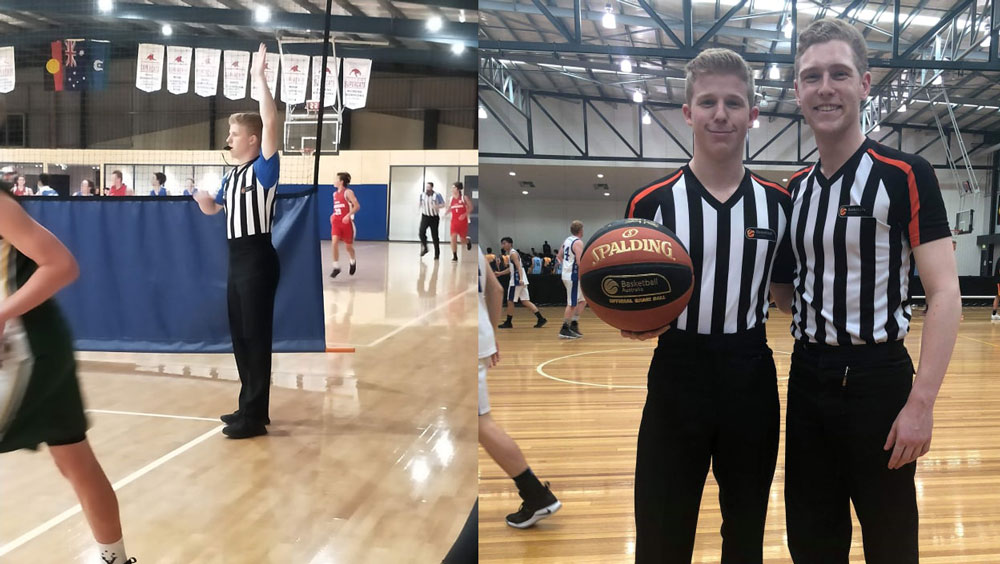 Representing your association at an U/14s National Championships is a great honour.
And that's exactly what Werribee referee Tate Wheatland will be doing after being selected by Basketball Australia to officiate at the upcoming tournament in Ballarat this September.
At just 18, Tate has quickly become one of Werribee's leading referees and said he can't wait for the challenge of a Nationals Championship.
"Being selected is definitely one of my biggest accomplishments," Tate explained.
"It's been a big year for me, I'm in my first year refereeing Big V, I've just turned 18, but I know I'm still young and have a long way to go. Getting this invitation to ref at the National Championships has proven to me that putting in hard work pays off," Tate said.
"You might think no-one is watching but you never know where opportunities will pop up!"
Clearly, one of the keys to Tate's success with the whistle has been his passion for the craft.
"I love what I do. When you love what you do and you put the work in, you go places," Tate said.
Tate also said he has also had a lot of great support from the TOC (formally VRBA) here at Werribee.
"There's a lot of Werribee Basketball people within our refereeing department who are behind me, who have been supportive from the very start. I'm proud that we have a pathway for aspiring referees," Tate said.
"Having mentors around the Werribee program, who have officiated at the highest levels really helps. Jason Kelly was one especially who has helped me and provided an amazing insight into WNBL and SEABL (now NBL1) refereeing."
And just how far does Tate hope to take his refereeing?
"I definitely see it more as a career path for me. Ultimately, I'd like to get my FIBA license. There's currently only about 13 Australians at the moment and I'd love to be part of that."