2022/23 VJBL Tryouts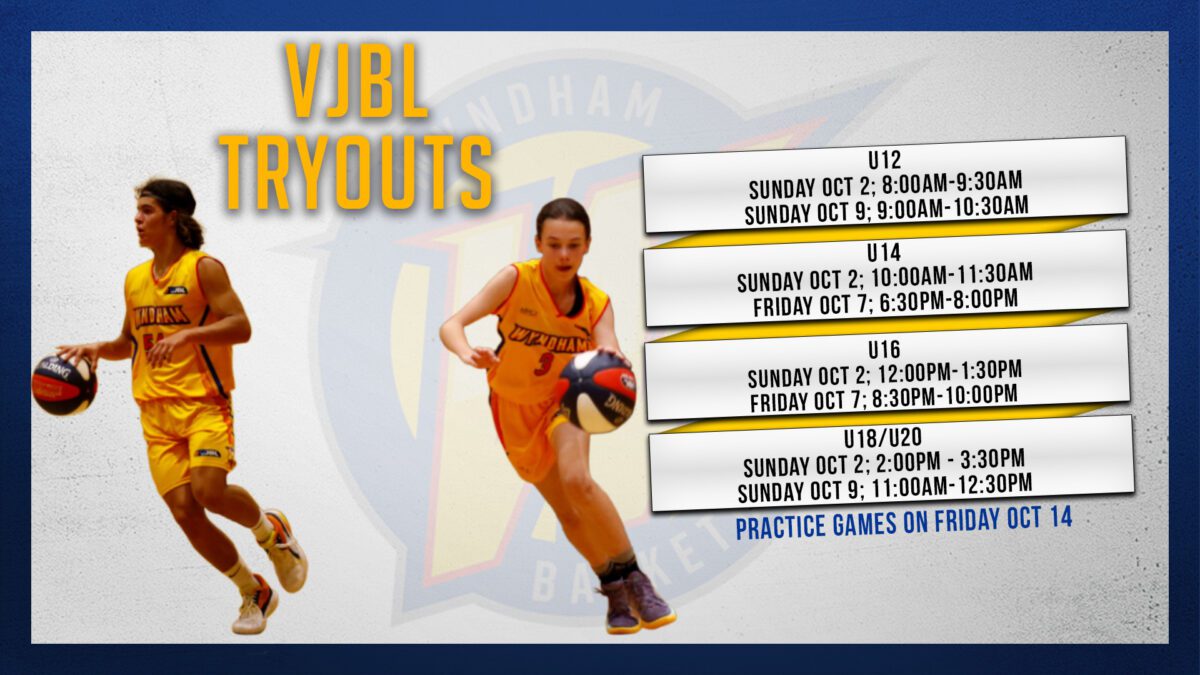 VJBL Tryouts are SET!
We have some dates for you to put into your diary for the upcoming tryouts. Click on the link attached and follow the instructions to complete the first step in joining our VJBL program for the 2022/23 season.
The VJBL program is a great opportunity to represent Wyndham, competing against other Victorian associations.
We hope to see you there!