14.1B take on the nation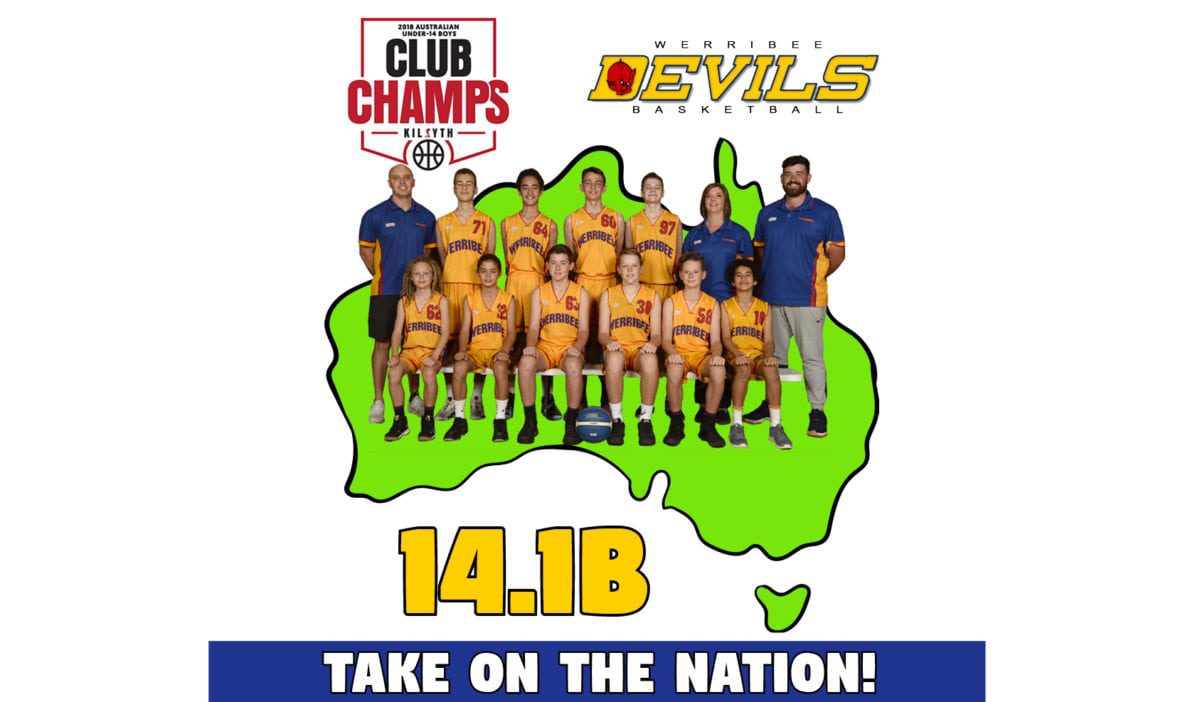 Before the freshly named 2018/19 VJBL rep teams take the court, one team from last season has a very exciting week ahead.
Our 14.1Bs take on the best U/14 teams from across the country this week in the 2018 Club Championships at Kilsyth.
After a successful year together, the boys are one of just 24 teams vying to be crowned national champions.
Werribee's Player & Coach Development manager Reece Potter said it was a terrific achievement to make the Club Championships.
"The 14.1B have been a really strong team all season and they deserve this chance to top off their hard work," Reece said.
"I know the guys will represent Werribee to the best of their abilities and make us proud. The coaches have done a great job guiding the team. They're a talented team, they've shown that throughout the season, now they get to show the country."
"To have a team reaching this level of junior basketball is a great sign that our program is heading in the right direction," Reece said.
The Club Championships run from October 1 – 6 and the team will play pool games across the first two days, before the 24 teams are split into two divisions – Championship and Shield.
Starting the tournament in Pool F the Devils will take on Brisbane Capitals, Northern Tasmania Tigers and Sydney Comets.
Adding to the thrill of playing in the Club Championships is having the event in Victoria, meaning family and friends will be able to attend.
"Playing in your home state adds a unique opportunity for the team and the WBA community. I encourage as many of our members as possible to head along to Kilsyth and support the team," Reece said.
The U/14 Boys Club Championships is at Kilsyth Sports Stadium – 115 Liverpool Road, Kilsyth. Tickets can be purchased here – https://2018-boys-club-champs.in-tix.com