Senior Men's Head Coaches Confirmed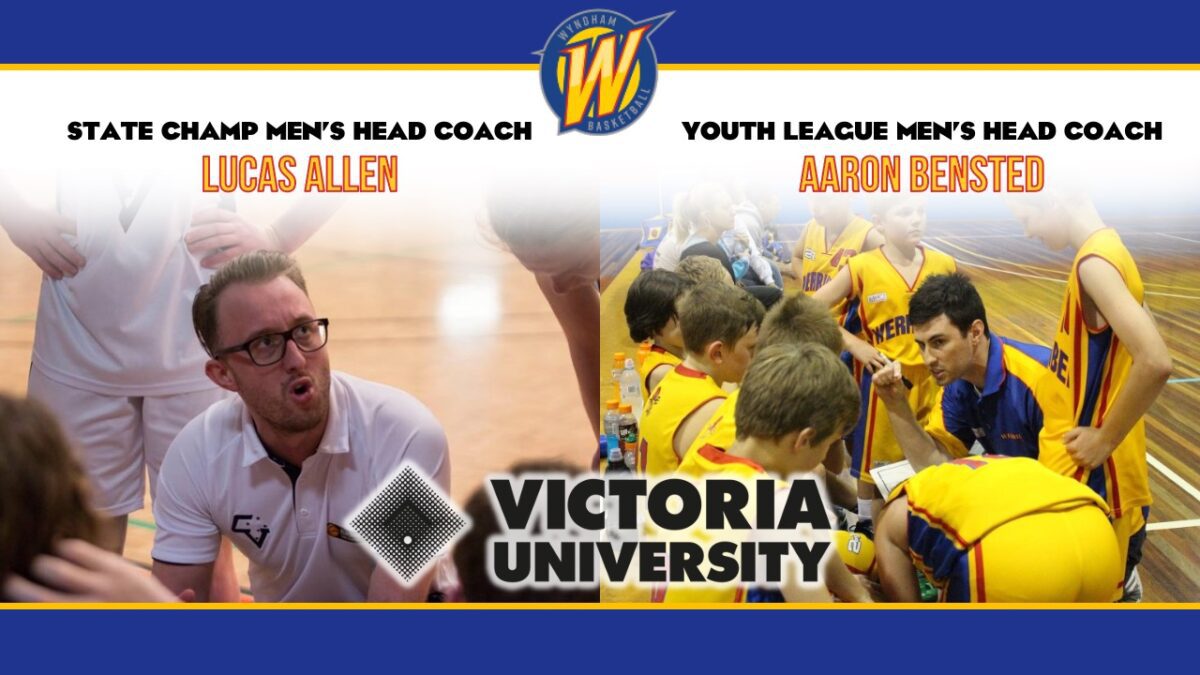 We are thrilled to be able to announce not one, but TWO new coaching appointments for the Victoria University Wyndham Senior Program.
The WBA welcomes Lucas Allen to the position of Victoria University Big V Championship Men – Head Coach. Coach Allen comes to Wyndham with a wealth of knowledge and experience, having coached in the league for over 10 years, including a championship along the way, Coach Allen knows the league inside out and has a proven track record of success.
"Coach Allen is a huge addition to our program, when you combine his overwhelming experience of working with elite juniors via the Basketball Victoria Country pathway, and also his ever growing experiences with the South East Melbourne Phoenix where he's their Technical Assistant Coach, we know we have secured a highly credentialed coach to drive our program forward" said Gerard Hillier, WBA Player & Coach Development Manager.
"Coach Allen is a highly driven and focused Coach; he will absolutely bring a high level of professionalism to our program which will not only greatly assist the senior men's program, but will also filter down to our aspiring young athletes in our junior program." Added Hillier.
The WBA also welcomes home Aaron Bensted, who is our newly appointed Victoria University Big V Youth League Men – Head Coach. Coach Bensted returns home to Wyndham after spending the past 4yrs with the Melbourne Tigers, where he worked extensively with their u18 to Youth League programs.
Coach Bensted brings a large amount of experience to Wyndham in the Youth League divisions, having served as Assistant Coach under Australian great, Andrew Gaze, for a number of seasons. Coach Bensted also has a great understanding of the Wyndham program, having played all his junior career here at Wyndham, and also coached a number of season with our program in the past.
"Coach Bensted is a really enthusiastic young Coach, and a real student of the game. I have no doubt that Coach Bensted will build a new and exciting environment for our Youth League members to thrive within" said Gerard Hillier, WBA Player & Coach Development Manager.
The WBA also welcome's back Gerard Hillier as the Victoria University Big V Championship Women – Head Coach, along with Corey Michailidis as the Victoria University Youth League Women – Head Coach.