Potter has the magic touch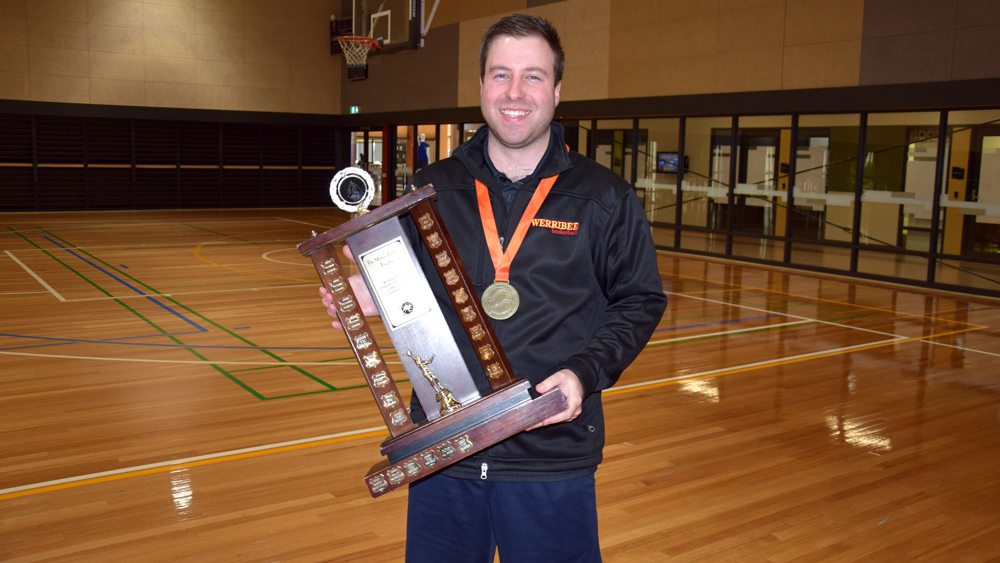 You may notice Werribee Basketball's Player and Coach Development Manager Reece Potter walking around Eagle Stadium with a big smile on his face this week – and it's with good reason!
As head coach of the Vic Metro U18s Womens, last week Reece led his side to the gold medal at Basketball Australia's National Championships in Geelong.
Describing the week as "a great thrill," Reece said he was grateful for the opportunity to coach at a national level.
"Coaching the next generation of top-line basketballers at a national championship really is a great honour. To go through the tournament undefeated and win the gold medal made it even more worthwhile!"
Reece, who also coaches Werribee's Senior Women's side in the Big V, has built quite a name for himself as an up-and-coming star of Australian coaching. At just 26, he can already boast stints as an assistant coach in the WNBL and as head coach at SEABL and Big V level.
With this impressive resume, where does a National Championship rank in his career so far?
"It's right up there. It was a huge week in Geelong and the players were terrific all week. There is a certain level of pressure that comes with playing for Vic Metro – expectations are always high. Our girls handled that brilliantly and deserve the accolades."
It wasn't all smooth sailing for the Vic Metro girls. In a pool game against NSW Metro, they found themselves 20 points down in the third quarter.
The team chipped away at the margin and with three seconds on the clock scores were level. A missed lay-up followed by a tip-in on the buzzer helped the Victorians steal an exciting victory.
"We were lucky to get out of that one. To get out of that hole gave the group a lot of confidence and highlighted the fact we had a seriously good team," Reece said of the dramatic victory.
And what next for Coach Potter?
"I'm really looking forward to the rest of the Big V season. We've lost a couple of close games early, but we're focused on turning it around and I'm hopeful we can push towards the finals."