Hoppers Crossing wins WBA Club of the Year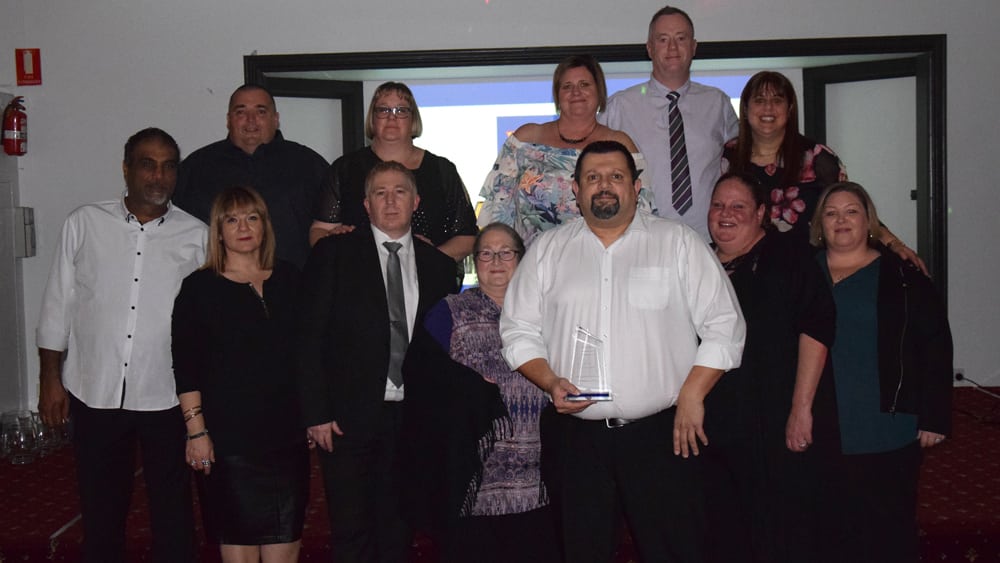 As junior domestic competition returns from the school holiday break, you may notice a spring in the step of Hoppers Crossing Junior Basketball Club players and officials.
During the break, the club was named Werribee Basketball's domestic club of the year at our Gala Dinner.
Hoppers' long-time president Mario Costa said the club was thrilled to receive the award.
"It was great to have the club acknowledged for the efforts we have made in transitioning from the smallest club in 2012, to today being the biggest club in the Wyndham area."
"Our club had a great night at the Gala Dinner. I hope this will be an event that all clubs support next year and in the years to come, as our great domestic competition will be celebrating its 40th anniversary in a couple of years."
Mario, who joined the club as a parent in 2009, has been president since 2013. He believes there were a number of factors that made Hoppers the great club it is today.
"I'm proud to say that we have an awesome group of children playing for and representing our basketball club."
"We strive to provide every child with the necessary life skills gained through team sports. We also want to ensure our club is seen as a strong and competitive club that provides pathways for every player, opportunities for development and stability for our long serving, loyal members."
Mario said all domestic clubs have contributed to the current strength of our competition and Werribee's representative program.
"Our junior domestic competition has continuously strengthened in both numbers and talent, which has been reflected in the growth of the representative program. It's great that our local domestic clubs and coaches are contributing to the development of the next generation of young basketballers.