Gerard Hillier WBA's new Player & Coach Development Manager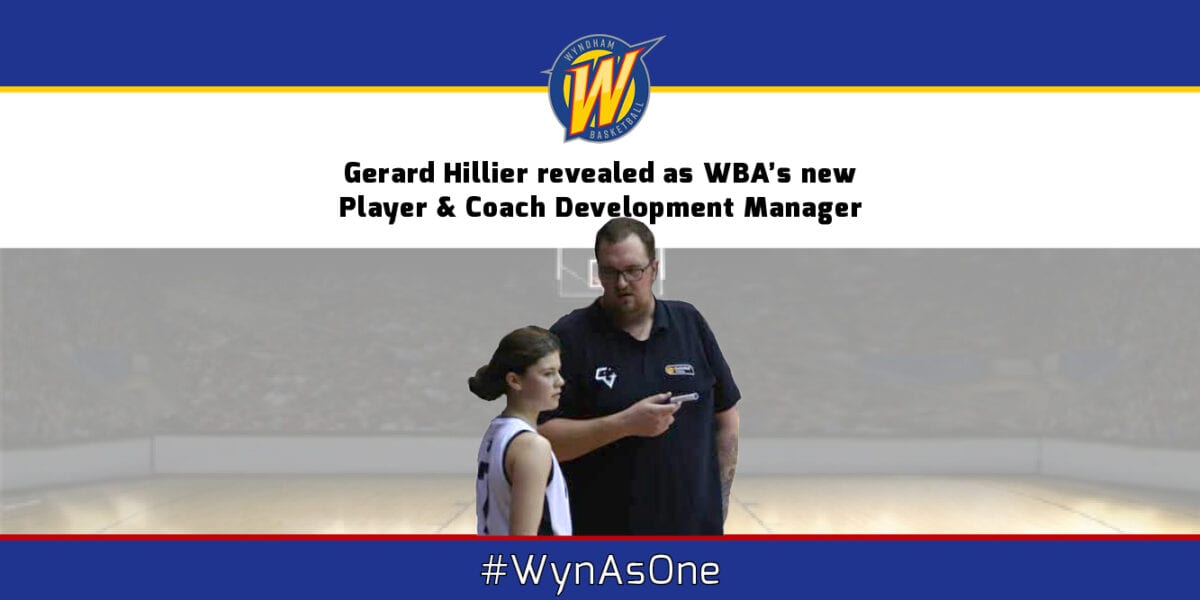 The Wyndham Basketball Association is excited to reveal Gerard Hillier has secured the role of Player and Coach Development Manager.
Boasting an impressive coaching and administrative resume, Gerard brings a wealth of basketball-specific knowledge to the role and will help drive the WBA's players and coaches to the next step.
During a 10 year tenure at Southern Peninsula Basketball Association, Gerard has coached at just about every level of basketball, including running Basketball Victoria's high performance hub, at state level with Vic Country, in Big V Championship and in the VJBL.
On top of this extensive experience, Gerard has been at the forefront of the exciting 3×3 format, working as a coach at the Australian level.
With his passion for player development, Gerard said he was looking forward to getting to work at Wyndham and helping our players and coaches readjust after a long period away from the game.
"Obviously this has been an extremely challenging time for everyone in our sport, but it has been heartening to see players and coaches continue to commit to improvement through online sessions," Gerard explained.
"I have seen Wyndham lead the way in this space and was involved in the Online Coaching Clinics earlier in the year, so I'm thrilled to be on board and can't wait to bring my knowledge and experience to the WBA's program."
WBA General Manager Craig Armstead said Gerard would be a terrific asset for our association.
"Gerard's resume speaks for itself, with experience across all levels of basketball, and his commitment to improvement during his time at Southern Peninsula really stood out for the WBA Executive," Craig explained.
"We're thrilled to welcome him to Wyndham and look forward to our program growing under his guidance."