Coaching lead evolution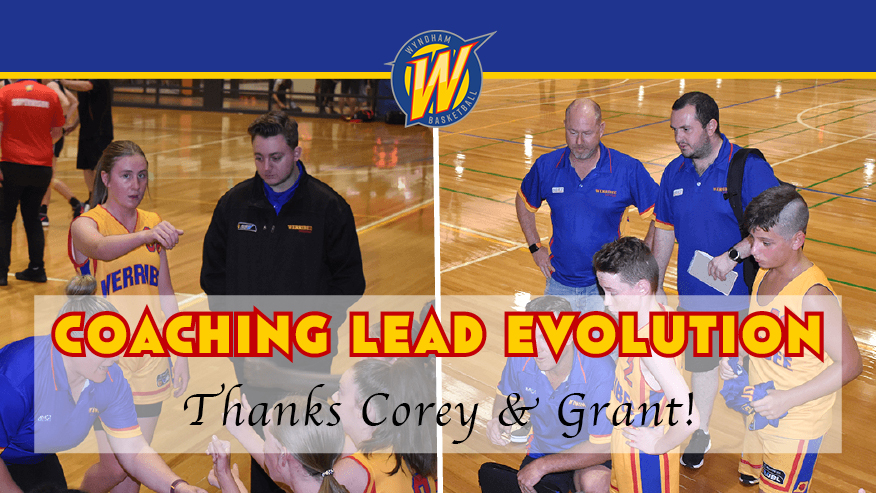 As part of the Wyndham Way Vision 2024, the WBA's coaching lead roles will be undergoing a restructure, leading to a sole coaching lead with assistants helping this position.
The restructure means our 2020/21 coaching leads Grant Duca (Boys) and Corey Michialidis (Girls) will be finishing up in these role, though, thankfully, neither will be lost to our association with both Grant and Corey set to continue in other coaching roles across the association.
The WBA wanted to take this opportunity to thank both Grant and Corey for their hard work and dedication across multiple seasons. Both have been pivotal in the development of our players, coaches and the program overall.
Player and Coach Development Manager Gerard Hillier thanked both Grant and Corey for their work in the coaching lead roles.
"Both Grant and Corey and well known and liked for their work within our VJBL program and we can't thank them enough for the time and expertise they have put into their roles," Gerard said.
"The leadership positions within our VJBL program are crucial to the overall success of the program, which is why I took a lot of time to consider the best structure moving forward and believe we have landed with it in the Wyndham Way Vision 2024."
"We'll be advertising the single Coaching Lead role soon and the start date will obviously be COVID restriction dependent," Gerard explained.