Championship Men welcome Kavione Green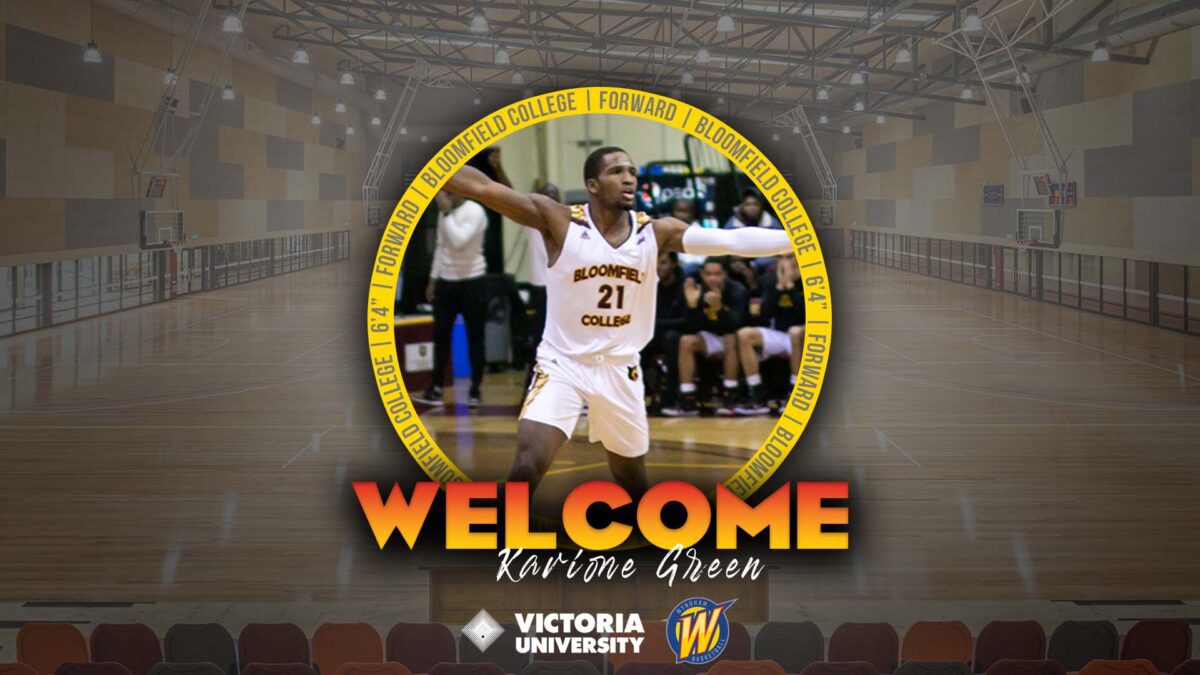 Wyndham Basketball Association are thrilled to share that our Championship Men's Program have signed Kavione Green, out of Bloomfield University, as our first Import for the 2022 season.
Kavione, a 6'4″ Wing from New York, had a tremendous senior season at Bloomfield, averaging 19.3 Points, 1.8 Assist, 10.7 Rebounds and 1.5 Steals per game, whilst shooting 41% from behind the 3P line.  Kavione finished the 2018-19 season as the 10th leading rebounder and 12th leading offensive rebounder in all of Division 2 Basketball.
These numbers, his performance in general and his team's success lead to Kavione receiving a number of end of season accolades;
Named the Metropolitan Basketball Writers Association D2 Player of the year
Selected to the NCAA Division 2 Men's Basketball All East Region First Team
Central Athletic Collegiate Conference Player of The Year
Central Athletic Collegiate Conference Defensive Player of The Year
Head Coach, Lucas Allen had initially signed Kavione when coaching at Southern Peninsula, experiencing a full pre-season with each other before Covid saw the season being cancelled.  Allen spoke of the significance of this time together "having spent time with KG previously, there is an instant familiarity with one another.  We have maintained communication since KG initially went home after Covid hit, and when the opportunity to team up together again presented itself, we both acted immediately".  When speaking of Kavione's ability and impact, Allen couldn't have had higher praise "Kavione will excel on the defensive end, be a rebounding menace and be a strong scorer, both inside and out.  KG is a tireless worker and I'm pumped to have him helping lead the way in our program".
Kavione shared the sentiments of his Coach "I'm blessed and grateful for the opportunity.  I chose this club because of the hospitality; the vibe was everything.  I'm excited to get back to Australia, have fun and win games".
In addition to his playing role, Kavione, along with the other WBA imports will be considerable contributors to the WBA through coaching in various programs and camps.  We look forwards to our community having the opportunity to get to know Kavione and to learn more about our game from him.
Kavione will arrive in Australia in February.