Basketball is A Sport for All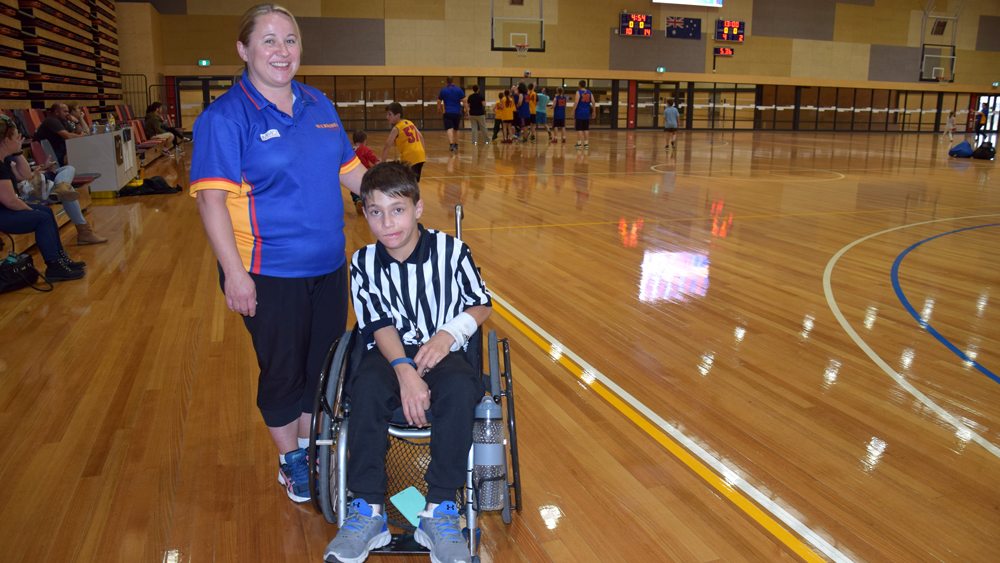 Just like many mothers in Wyndham, Kylie Bozanic has three sports-mad sons and all were keen to get involved in organised sports.
For middle son Kyle, unfortunately there was a serious lack of sporting options.
"Four years ago when we started looking for sports Kyle could play and be involved in, there was really nothing in the Wyndham area."
Kyle has a physical disability, but he was never going to let that stop him.
Kylie also didn't want her son to miss out, so she got together with a group of local parents and with the help of Manor Lakes Basketball Club formed the Werribee All Abilities Basketball Club.
As the name suggests, the club is open to players of all abilities and is an opportunity for athletes with physical or intellectual disabilities to play basketball.
Now 12, Kyle loves the game and is a keen player and referee.
"He was thrilled when we started the club up four years ago," Kylie said.
"A lot of parents, teachers and volunteers who have helped over the years have had personal experience with kids with disabilities. Thanks to their hard work we have grown from 6 kids to 40."
Kylie said that while the kids love basketball and being active, it is not to the only benefit of being part of the club.
"Many of these kids can find it difficult socialising. The club is a great social outlet where they learn social skills and confidence. They love coming along each week and catching up with their teammates."
"Werribee All Abilities provides these kids a chance to be fit and healthy."
"I often sit back and watch the training sessions with a smile on my face at what we have grown in to, and it is only getting bigger and better!"
Werribee All Abilities is open to all and Term 2 starts on Tuesday 17th April and costs $50 for the term. There are two session times every Tuesday: 4.30pm – 5.15pm and 5.15pm until 6pm.
For more details contact Kylie on 0421 697 574, CLICK HERE to check out Werribee All Abilities Facebook page or HERE for the website.