2020/21 VJBL TRYOUT INFO & REGISTRATION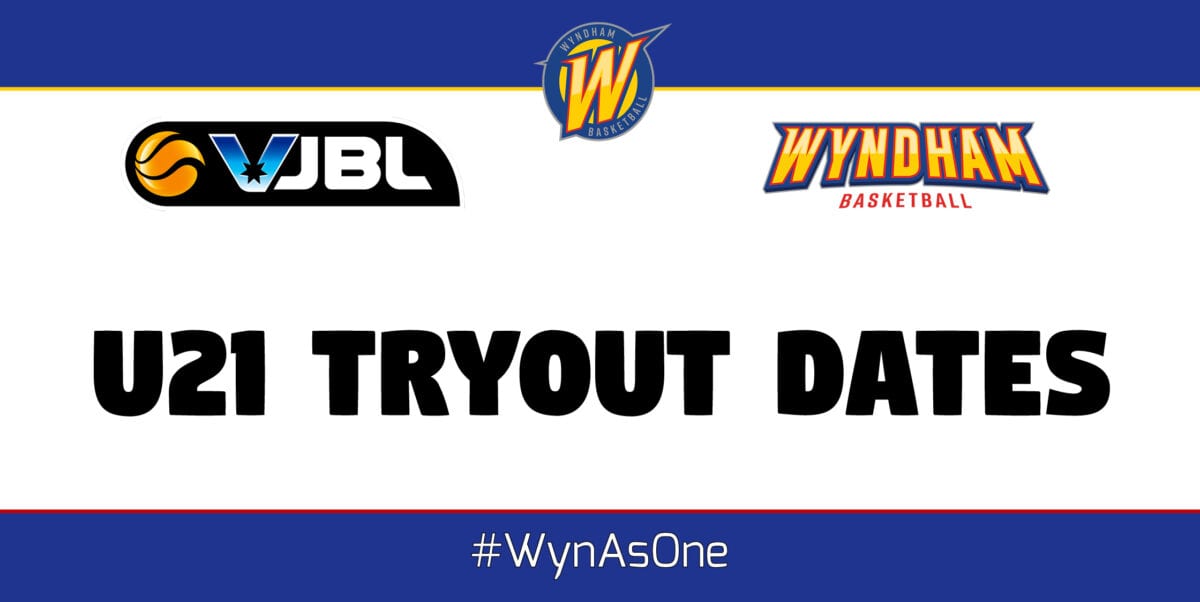 Rep Tryouts Dates & Times 
Friday 18th December 7.30pm – 9.00pm
Sunday 20th December 12.00pm – 1.30pm
U21 – players born 2001 to 2003

Wyndham Basketball is pleased to open registrations for the 2020/21 Wyndham Junior Representative Program Tryouts.
What is VJBL & what is Representative Basketball?
The Melb Utd. Victorian Junior Basketball League incorporates competitions conducted state-wide and provides the highest level of junior competition in Victoria. Melb Utd. VJBL boasts almost 1300 representative teams from over 55 associations across Victoria. The competition includes the U12 to U21 age groups, in a graded structure from Victorian Junior Championship League to the Regional Competition. The Victorian Junior Championship League serves as a benchmark for excellence in competition and is the premier competition for junior teams in Victoria. The VJBL has been a key pathway for many of Australia's best players including Andrew Bogut, Penny Taylor, Andrew Gaze & Michelle Timms just to name a few.
Playing representative basketball requires attendance at 2 weekly practice sessions and a Friday night game. All Wyndham VJBL Representative Teams have coaches that are suitably qualified, holding a minimum level one coaching accreditation and a mandatory working with children check. All coaches work under the guidance of the Player & Coach Development Manager and the Representative Coaching Leads. Wyndham Basketball aims to have a program that strongly aligns with the Basketball Victoria and Basketball Australia player development pathway, and provides opportunities for all players to play at the highest level they can achieve.
Wyndham Basketball encourages all players looking to take their game to the next level to attend these tryouts.
All players trying out must complete the online registration form

Please ensure all information is accurate
Cost of attending tryouts
The tryout registration fee is $15.
Registering on the day of tryouts
We are encouraging all athletes to register prior to their first tryout, as numbers for tryouts may be limited. To avoid missing out please register online. If applicable, registration on the day must be paid for by a credit or debit card. No cash will be accepted on the day.
Information for players trying out from other associations
All players trying out from other associations must provide a signed "Permission to Train" (PTT) form. If this form is not provided, you will not be allowed to tryout. This form can be found on the VJBL website.
Information for players unable to attend tryouts
Players who are injured are still required to register and attend tryouts to observe. Injured players must provide a medical certificate and apply for an exemption as above.

Players who are ill must still register and pay online. Players who are ill or showing any symptoms MUST NOT attend any training sessions and stay home. You must still apply for an exemption.
Questions can be directed to the Coaching & Programs Coordinator, Jackie Gibson.
Email: jackie.gibson@wyndhambasketball.com OR Phone: (03) 9742 5440