WBA Update on Coronavirus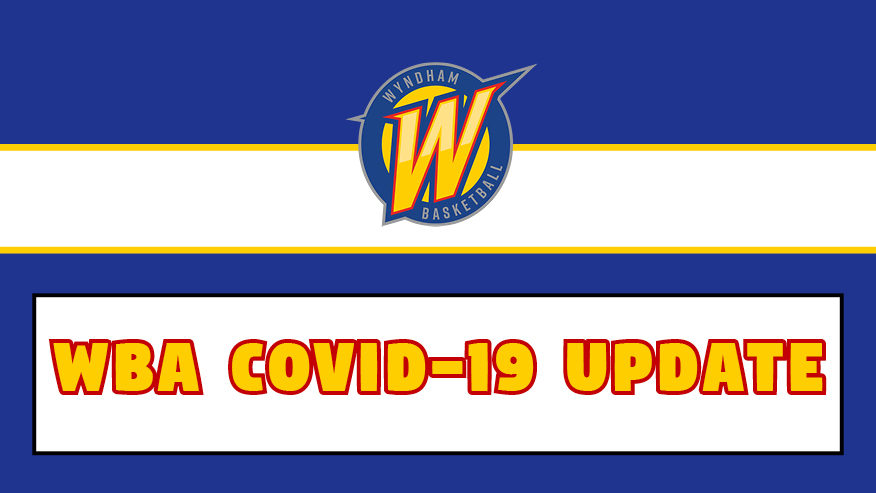 Friday, April 24:
Dear WBA members,
We hope everyone is continuing to stay safe and look after each other during this difficult time. 
On a basketball front, there are a few important updates we can provide. 
While there is no news on a return date for domestic competitions, Basketball Victoria has confirmed that its 12 month Licence Fee – paid by players as part of the new registration through PlayHQ – will not start until we are given the okay to return to the court. Therefore, there is no disadvantage to those who have already registered.
As a result, for those who are in a financial position to do so, the WBA is encouraging junior domestic players to register now with your club and our senior domestic teams (and players) to register now with the WBA, and pay JUST the Basketball Victoria Licence Fee.
The more players and teams registered before we get the go ahead to return to the court, the quicker we will be able to get our competitions back up and running. The WBA is developing a reactivation plan for a number of scenarios, including a shortened winter season and lengthened summer season, depending on our eventual recommencement date.
Basketball Victoria has also confirmed there will be no VJBL or Big V games played prior to May 31st and will provide a further update on this in May.
In the meantime, our WBA staff have been busy creating many FREE online resources and we encourage you to take advantage of these. There are live online programs, player resource skills videos and online coaching clinics, all produced to help you keep your skills sharp for when we return.  You can check out all of these on our website: www.wyndhambasketball.com
It hasn't been easy, but our community is to be congratulated on the way we have tackled the coronavirus outbreak and we remind everyone to continue to abide by health and government guidelines. The more we can do this, the sooner we'll be back on the court!
Please continue to check in with family and friends regularly and look after yourselves.
Kind regards
Paul Jones and the WBA Executive Team