WBA Update on Coronavirus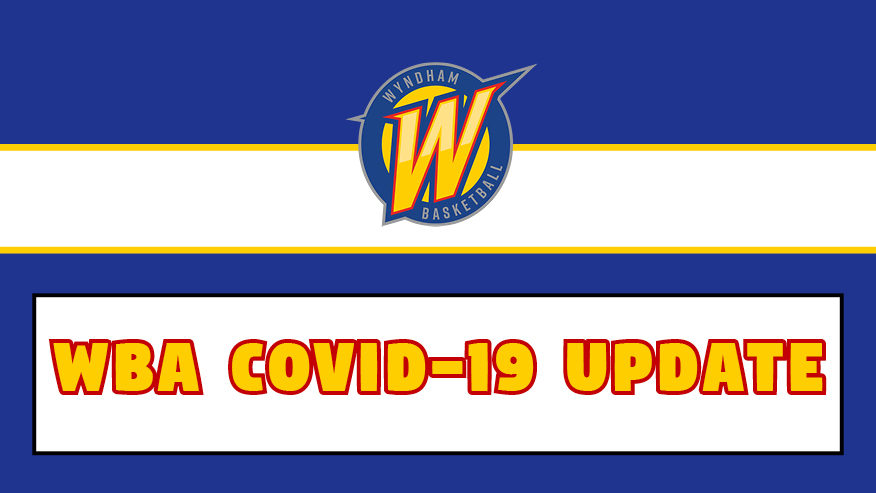 Friday, March 27:
Dear WBA members,
 
We hope everyone is keeping safe and looking after one another during these increasingly unprecedented times. In the two weeks since we made the difficult decision to suspend all basketball activities, the nature of this pandemic has completely changed and we will continue to update you on our plans as we navigate our way through difficult circumstances.
 
Firstly, the executive and staff are committed to keeping across this fast-moving situation. We are listening to the advice of government officials, medical experts and our sports' peak bodies, and ensuring that the WBA complies in all regards.
 
As you're aware, the remainder of our junior and senior Summer 19/20 domestic seasons was called off, and the finals series will not be played. However, we are excited to advise that the champions and runners up for this season will still be recognised and celebrated.
 
The final regular season round has been treated as a washout (3 points to both teams). For junior domestic, the teams sitting on top of the ladder after the regular season will receive the champions medals and teams that finished second will receive the runners up medals. In competitions with 2 grades, the teams that finished 5th will be winners of the second grade and 6th will also be runners up. For our senior domestic competitions the same rules apply, with the prizes granted in place of medals.  
Prizes and medals will be presented and celebrated upon our return to competition and details around this will be provided at a later date.
 
We know this is not the perfect outcome but we believe this is fair recognition to teams for outstanding, hard-fought seasons.
 
The next task is to assess how the Winter 20 domestic season will be affected. At this stage the season is postponed until the Victorian State of Emergency has ended, the social distancing rules are relaxed and Eagle Stadium is reopened.   Unfortunately, as you can appreciate, we have no clear indication on when this will be, but once these have happened, we are aiming to restart the competition within 2 weeks. We will be letting everyone know via email and our social media channels as soon as we have any firm dates on this.
 
Our staff continue to keep a close eye on announcements about the VJBL and Big V competitions. At this stage, VJBL is still postponed until at least April 17 and Big V until at least May 15. We will provide updates on these dates as they come to hand. 
 
With the updated advice from the government over the weekend, the executive committee has decided the best thing for the health and wellbeing of our staff is for them to work from home, and the demountable office at Eagle Stadium is now closed until further notice.  Importantly, we are still operational and you can reach staff with any questions via our regular phone number (calls have been diverted and will be answered during office hours) and via email (info@werribeebasketball.com).
 
Our staff are currently focused on creating engaging content through the break (you may have seen some of this on our social this week!) including at-home training videos, coaching resources and competitions. In addition, we are using this time to prepare for the 2021 Australian Championships, as well as planning future competitions and programs. We are also working hard to ensure that the WBA is ready to recommence all our competitions and programs as soon as we possibly can.
 
We appreciate the support of all of our members during this difficult time, especially our game day staff, casual coaches and officials who unfortunately are missing out on income during the suspension of operations. And, of course, our players and coaches who are missing the sport we all love. Please continue to heed the government and health official's advice and look after yourselves.
 
Kind regards,
 
Paul Jones & the WBA Executive Committee