New officials' adviser on board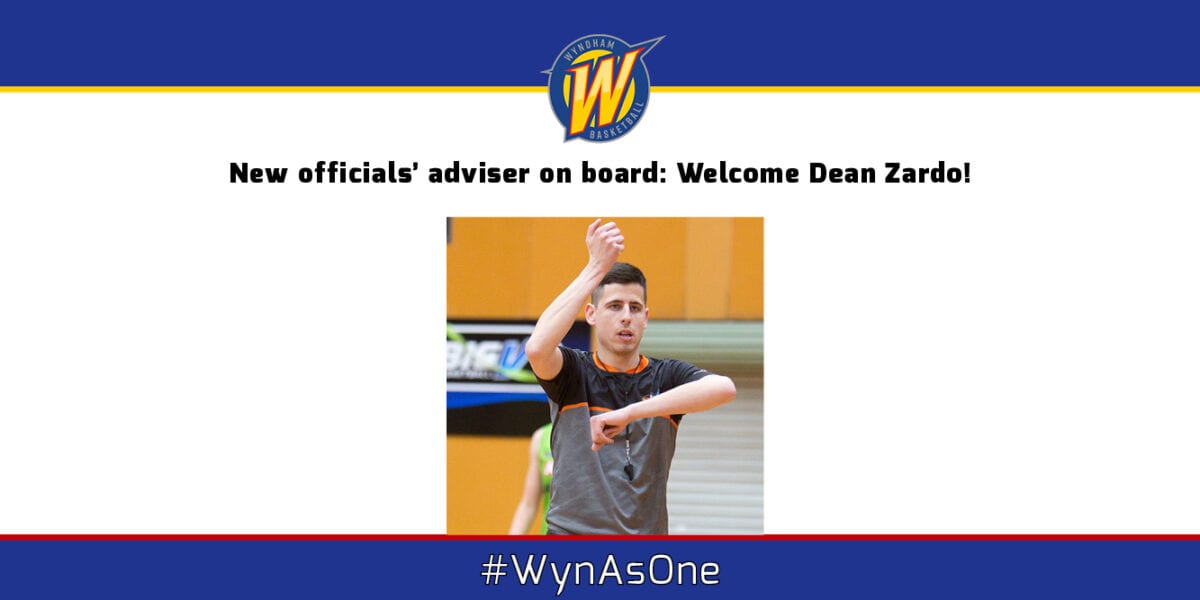 Wyndham Basketball has welcomed Dean Zardo into the new role of Technical Officials Development Officer.
Dean comes to Wyndham with an impressive resume in refereeing across some of Melbourne's biggest associations and is set to use that experience to succeed in his role here.
Alongside a degree in Media and Communications, Dean has been President of Bulleen's referee association and a referee coach for A and B grade referee programs at Waverley Basketball.
As a Level 3 referee himself, Dean said he was looking forward to guiding the next generation of officials here at Wyndham.
"I'm passionate about the development of referees, and I'm thrilled to have now aligned that passion with career" Dean explained.
"I'm really looking forward to meeting everyone within Wyndham's TOC branch and making sure we're putting everything in place for all of our officials to thrive."
Wyndham Basketball's General Manager Craig Armstead said bringing Dean on board was an important strategic piece for the WBA.
"Having a staff member dedicated to growing and developing pathways for our officials is really going to strengthen our TOC going forward," Craig said.
"Allison and her team are working hard getting us back after the Covid break and already Dean is providing great value in helping us return and grow."