Champ Women v Wyoming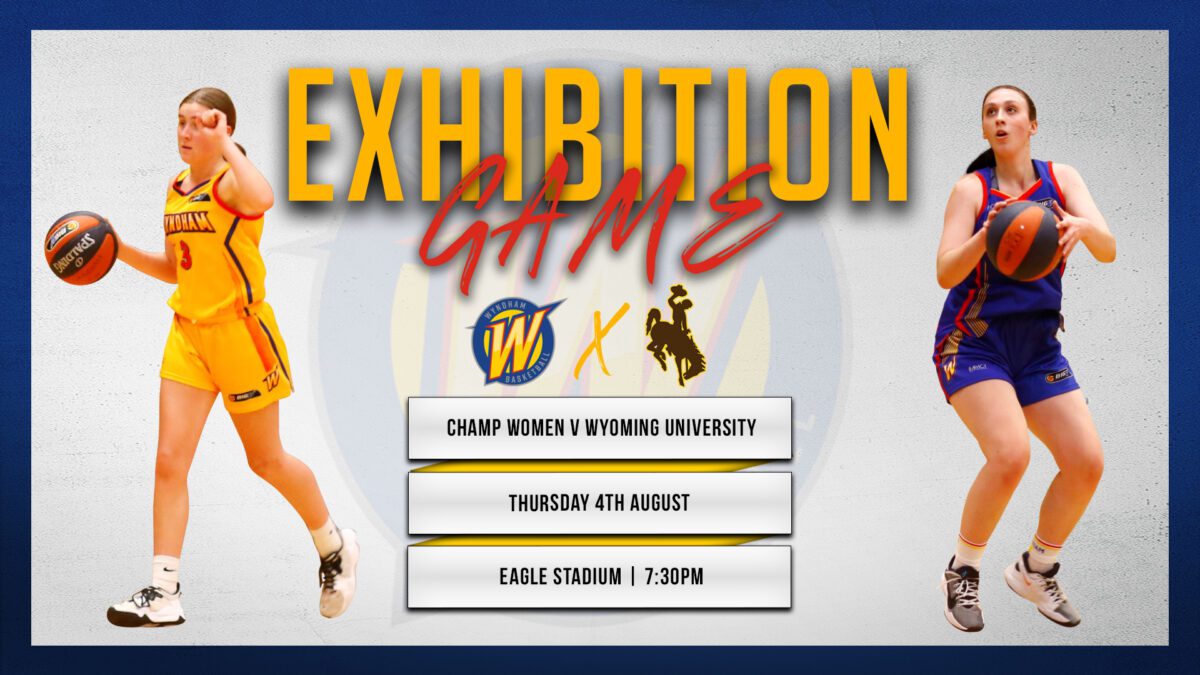 Keep your calendars free!
Wyndham is holding an International exhibition game where our State Championship Women take on NCAA team, the University of Wyoming.
Coming to Australia from the United States Collegiate system, the University of Wyoming, known affectionately as the "Cowgirls", compete in the NCAA Division 1 conference "Mountain West".
As we all know, the world of Hoops is incredibly small.  One of the University of Wyoming's best ever player's is Victoria's own Hanna Zavecz, being top 5 for the Cowgirls in career Points, Steals, Blocks and Assists.
We are thrilled to have an event like this back at Wyndham after the last few years. The event provides an outstanding opportunity for our organisation, athletes, coaches and officials.
We look forward to seeing you there!
Details
Date: Thursday August 4th
Times: 7:30pm tip-off
Location: Eagle Stadium
Entry Fee: $8 Adult, $4 Child/Senior/Concession